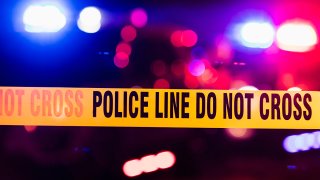 Three people were wounded Friday in a shooting at The Streets at Southpoint Mall in Durham, North Carolina, and three others were injured, police said.
The shooting victims included a 10-year-old, who was wounded by a ricocheting bullet, the Durham Police Department said. Police did not specify how the three other injured victims were hurt, but noted the injuries were not from gunshot wounds.
All six people were treated for injuries not thought to be life-threatening, Durham Police Chief Patrice Andrews said during a news conference on Friday.
One person was detained, but police did not provide any additional details about whether the person faced any charges in connection with the shooting.
Read the full story at NBCNews.com