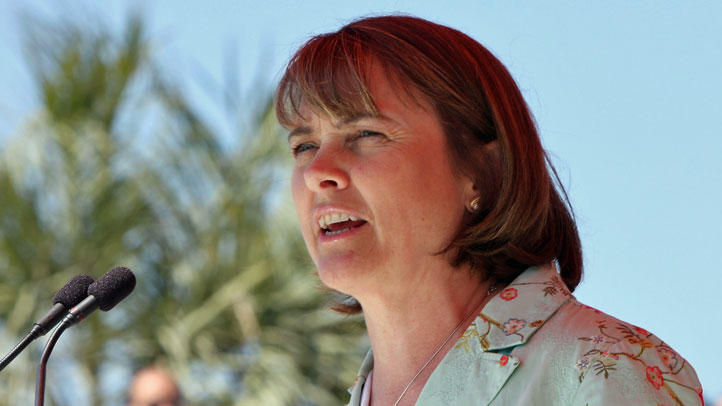 This may sound strange, but $54 million is chump change--when you're talking about a $91 billion budget.
Still, considering the circumstances of the found state parks money, the discovery of $54 million could sink Jerry Brown's $8 billion tax proposal next November.

As with so money things in politics, symbolism trumps substance.
Brown has shown incredible willingness to turn the state inside out in search of every wasted cent. He recalled 48,000 cell phones and sold off what he declared surplus automobiles. People smiled.

He sat on liberal Democrats in the legislature until they reduced welfare eligibility rules and the time recipients could receive it. A restless public nodded in approval.

He even persuaded most unionized state workers to accept pay cuts. At a time when many view state workers as the face of a greedy bureaucracy, the voters pumped their fists in victory.

Brown has done all these and more to show he's one cheap guy--the political version of Jack Benny.

And now there's evidence of sloppy bookkeeping in the state Department of Parks and Recreation, the same department where Brown threatened to close facilities because of a lack of funds.
He didn't know the funds were "parked" in a couple of bank accounts; the head of the agency didn't know, either.

California government is big--make that huge--and mistakes like this can happen in the world's eighth largest economy.

But now?

If Brown's tax initiative goes down in November, it won't be because of the found parks money fiasco. It will be because of an electorate that understands little about the gravity of the state's financial crisis and wants to know even less.

Truth be told, the parks problem is a tempest in a teapot. But when the teapot is already steaming of long-existing political alienation, it may be just enough to blow its top.
Larry Gerston teaches political science at San Jose State University and is the political analyst for NBC Bay Area.
Send us your thoughts via Twitter @PropZero or add your comment to our Facebook page.