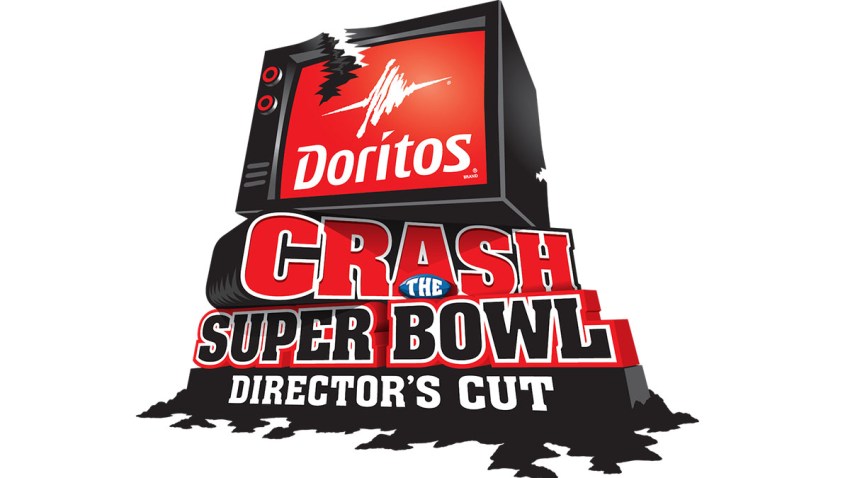 Doritos has announced the 10 finalists of its "Crash the Super Bowl" commercial contest.
Two of the commercials will air during the Super Bowl on NBC on February 1. One of the ads will be chosen by voters on Doritos.com, while the other will be picked by the company.
The makers of the commercial with the most votes on Doritos.com will receive a $1 million grand prize, as well as the chance to work as an onsite contractor at Universal Pictures for one year.
No finalist will leave empty handed. The eight who do not air during the Super Bowl will take home $25,000. The runner-up whose ad airs but does not receive the most fan votes will receive $50,000.
All finalists will also get tickets to attend Super Bowl XLIX in Arizona and watch the game from a private suite.

You can vote for your favorite commercial now through Jan. 28.

Watch the commercials of the 10 finalists below.
"Doritos Angler" by James Bedford, UK
"Baby's First Word" by Travis Braun, USA
"Selfish Sneezers" by Devon Ferguson, Canada
"The Lemonade Stand" by David Horowitz, USA
"Trouble in the Back Seat" by Jason Johnson, USA
"Mis-Spelling Bee" by Brian Kleinschmidt, USA
"What Could Go Wrong?" by Alex Pepper, USA
"Doritos Manchild" by Armand de Saint-Salvy, Australia
"When Pigs Fly" by Graham Talbot, Canada
"Middle Seat" by Scott Zabielski, USA