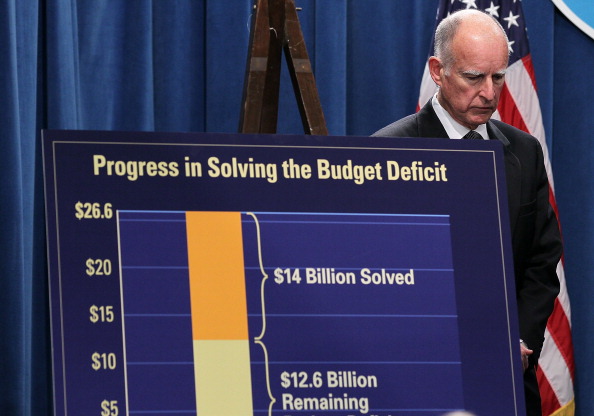 You'll certainly be reading and hearing about Gov. Jerry Brown's town hall Thursday at Hart High School in Southern California's Santa Clarita Valley. News reports will focus on how Brown was warmly received in the Republican district of Assemblyman Cameron Smyth, who was the first GOP legislator to consent to appear with Brown at an event like this.
But the most telling moment of the day came before the town hall, when Brown and Smyth, accompanied by aides and other elected officials, dropped in on a chemistry class. And it was time for introductions.
One might think that Smyth, the local representative, would introduce Brown, the governor. But that's not how California works.
Most of the kids in the room, as well as the instructor, knew instantly who Brown was. But they had no idea who Smyth was. Brown had to introduce the assemblyman as their representative. And Smyth is a graduate of this very high school.
This isn't a commentary on Smyth. He's clearly a smart, hardworking legislators. It's a commentary on how California's government doesn't fit its scale. Smyth represents more than 400,000 people, so even the most hard working of lawmakers is going to be a stranger to virtually all of his constituents. In the town hall, many of those who spoke expressed frustration with state government for being unresponsive to your needs. Hard to get response when your representative is so overburdened.
Hart, with a listed enrollment of 3,001 students, is roughly the size of a state legislative district in New Hampshire, which has America's smallest districts. California has the largest districts -- three times larger than the districts in the next largest state, Texas.