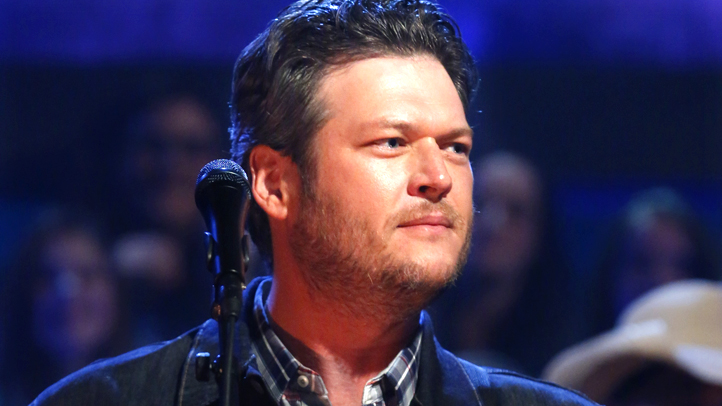 The usually lighthearted and playful Blake Shelton was nothing but serious on "The Voice" Tuesday night.
The country crooner and his wife Miranda Lambert opened the NBC reality hit with a stripped-down performance of "Over You" that paid tribute to the victims of Monday's devastating tornado in Oklahoma City.
E! News caught up with Shelton, who is from Oklahoma and currently lives there with Lambert, after the show about his emotional performance and his plans to fly back to his home state...
MORE: Celebs react to the devastating tornado in Oklahoma
"There was a lot of different things we could have done as a tribute to Oklahoma," Shelton told us backstage. "I'm from Oklahoma and Miranda's from Texas, but we both live in Oklahoma now as we speak and my home is in Oklahoma. When this is over with tonight, I'm going to get on an airplane and fly back there."
Of choosing to perform "Over You," he explained, "We decided to do a song we actually wrote in Oklahoma that's about my family...and it just made perfect sense to do that particular song. We're just trying to raise as much awareness to the fact that there's still suffering and hurting back there and hopefully [viewers] picked up the phone and made a donation to the Red Cross."
--Reporting by Timothy Gibbs
(E! Online and NBC are both part of the NBCUniversal family.)
Copyright E! Online