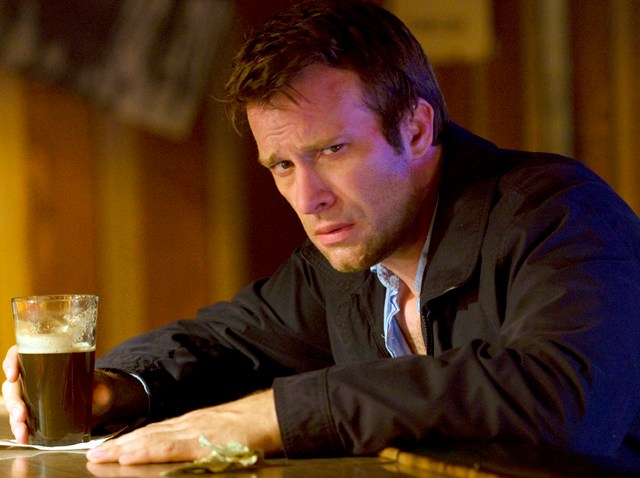 In a spectacularly candid interview with Collider, actor Thomas Jane ("Hung," "The Mist") gives some startling reasons why he won't be co-starring alongside Sylvester Stallone in the upcoming action flick "Headshot."
"Well, [director] Wayne Kramer brought me into the project," says the 42 year old actor, who was going to co-star in the flick about a New Orleans hitman, played by Stallone, who teams up woth a New York cop. "And when Wayne left I suggested Walter Hill to Stallone and the next week they hired Walter Hill and I was very happy about that because I've always wanted to work with him."
But...
"[Producer] Joel Silver came on board the project and said that he has a quote-unquote 'formula' for these quote-unquote 'buddy movies' and it has to be a white guy and a quote-unquote 'ethnic guy.' And they relieved me of duty and basically paid me off," claims Jane.
If you think Jane is going to stop there, you are mistaken. He closes the subject with a less-than-subtle dig at his one-time, almost co-star - in an age where actors tend to rival pro athletes the most safely cliche-laden interview ("My co-stars are amazing"), you almost have to admire a guy who'll so thoroughly burn such a major bridge.
"I was really upset about [it], you know? I didn't get a call from Stallone. I was a little upset about that," admits Jane. "Maybe they didn't want anybody on the movie with a bigger d**k than him."
And there you have it, folks. Thomas Jane, not co-starring with Stallone in a theater near you. Probably ever.