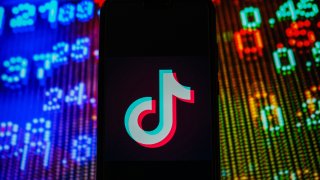 TikTok announced Wednesday that it has launched an incubator program to promote and foster Black talent on the platform, NBC News reports.
"TikTok for Black Creatives" is a three-month initiative that will focus on helping 100 Black creators and music artists develop their talent to help "open doors for them to reach new heights in their careers," the company said.
"Black creators on TikTok have been a driving force for our community, from starting trends to fostering a connection to introducing new ways to entertain and inspire others, and we're committed to continuing to elevate and amplify their voices," TikTok said.
The move comes months after TikTok apologized to its Black creators "who have felt unsafe, unsupported, or suppressed" after some Black users raised concerns that their content wasn't being elevated at the same rate as their white counterparts.
Read the full story on NBCNews.com