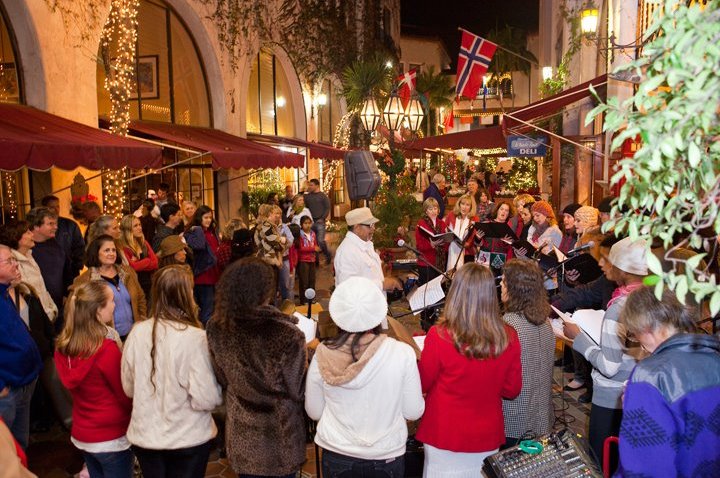 FESTIVE TIMES: Of all the Golden State cities expected to bring it come the holidays, few cities feel the pressure like our own American Riviera. The reasons for this are manifold, but here are a couple. One? It's not far from Solvang, which is one of the most famous Christmas-y cities in the country. Two? It's a world-class destination, and not simply a place for Californians to take a weekend (although so many of us do, what with this world-class destination being in our backyards and all). And three? It can feel yuletide-y in the middle of July, thanks to its profusion of red-tile accents and picturesque byways, meaning that when the yuletide actually comes around again, it has to, as we said before, bring it. And it does, in many ways. What we're liking this year...
HOLIDAY PARADE: The shoppers of State Street will pause, along with some 50,000 other people, to watch the annual procession of festive people and floats. It's year 60 for the parade, which rolls on Friday, Nov. 30. The S.B. is quite sunny quite often, but you'll want to scarf it up for this night, and possibly pack an umbrella.
CULTURAL OUTINGS: "Rudolph" at the Lobero Theatre -- Lobero love, woot woot! -- plus chamber singers and carolers fill out the city's December calendar. Cute and charming stuff, all, which is really what we're craving come the final month of the year.
PARADE OF LIGHTS: Over 30 boats'll string up the twinkly bulbs -- many, many twinkly bulbs -- and hit Santa Barbara's beautiful harbor. Santa and snow are set to cameo, too. Everything gets going on the afternoon of Sunday, Dec. 9, but picture the boats at sundown. Please. That's bringing it, Central Coast-style, for sure.
Copyright FREEL - NBC Local Media