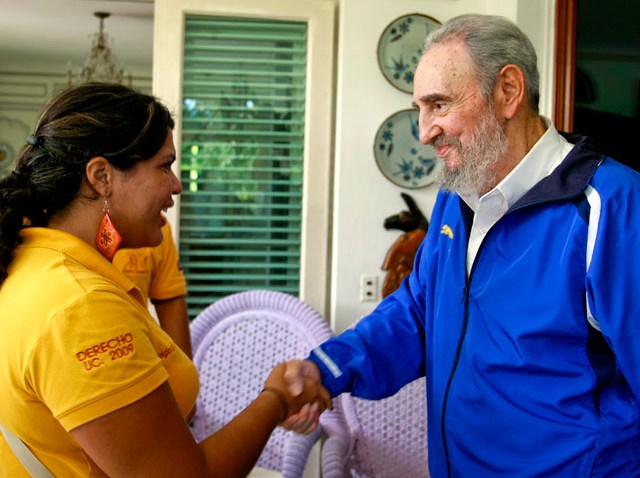 Fidel Castro's retirement seems to be agreeing with him after the former Communist dictator appeared healthy and rested in a rare television appearance in Cuba yesterday.
The 83-year-old looked like he was ready for some shuffleboard and prune juice as he dressed the part of a retiree in a blue track suit during a meeting with students from Venezuela.
He managed to voice his concerns over climate change, telling the students that "even the Pentagon has put global warming among the things that threaten the security of the United States."
Castro hasn't been seen in public since he stepped down as dictator after he developed a serious stomach illness three years ago. The illness is considered a state secret, and has been rumored to be everything from pancreatic cancer to a simple digestive problem.
Photographs of el Jefe are occasionally released by the government, but yesterday's TV appearance was the first by Castro since a June 2008 meeting with Hugo Chavez was broadcast.
Castro formally handed over control of the government to his brother Raul in February 2008.
Copyright AP - Associated Press