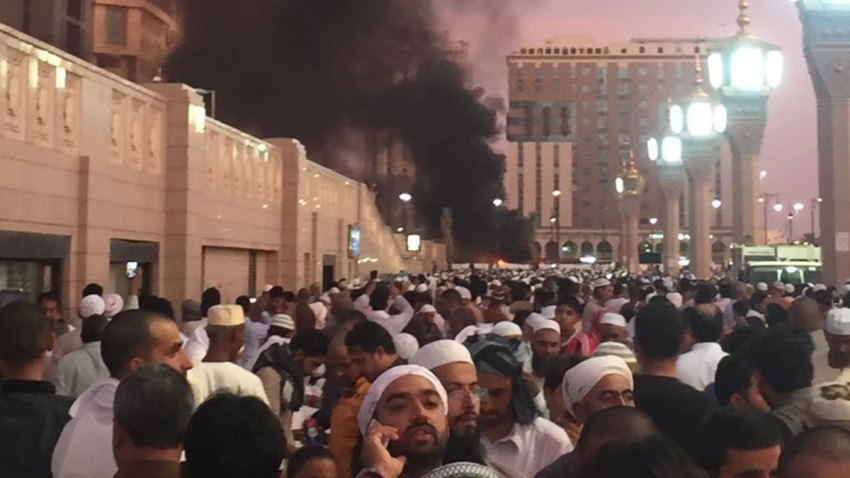 Explosions from suicide bombers shook the Saudi Arabian cities of Medina and Qatif Monday, hours after a thwarted attack on a third city in the nation.
A suicide bomber detonated a device near the security headquarters of the Prophet's Mosque in Medina, the second-holiest site in Islam, Saudi-owned al-Arabiya television reported.
Two earlier explosions shook the eastern Saudi Arabian city of Qatif near a mosque, Reuters reported. A witness said one explosion destroyed a car parked near the mosque, followed by another explosion before 7 p.m. local time. Many of the kingdom's Shi'ite minority live in the area. A source from the Ministry of Interior confirmed to NBC News two suicide bombings in the city.
Those incidents came hours after a suicide bomber wounded two people in an attack near the U.S. consulate in Jeddah.