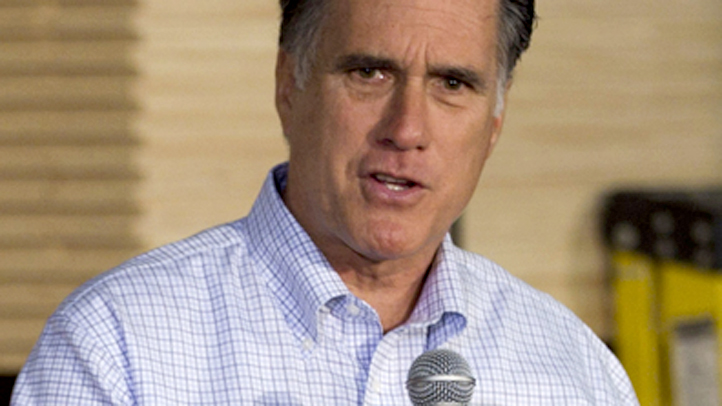 Here I am cruising the Atlantic Ocean, while politics is supposed to be in a lull.
But nationally, the mathematical trudge toward the GOP Presidential nomination drags on. (Who would have thought I'd be looking forward to spending my time touring Casablanca, waiting for the Wisconsin primary results to come in! Yeah, I'm a political geek.)
In roughly 8 weeks, the California primary will be held and that, too, has me thinking ahead, as I glide from time zone to time zone.
The Golden State will still play a role in the presidential process--small but perhaps significant; it can either seal the real delegate deal for Mitt Romney or stall it till Tampa.
On the state level, California will be jumping head-first into its next grand experiment. Here are some of the things I'm looking forward to finding out:
What will the top-two primary mean?
Will political boundaries drawn by "citizen" mapmakers ensure better "governance" than district lines created by the politicians who live by these lines?
Will we see more moderate candidates from both sides of the political aisle make it to the general election?
What importance will moderate Democrats have in Republican-leaning districts? And vice a versa? Will voters' ideology trump partisanship?
Where will "no-party-preference" voters land and what will their impact be on legislative and Congressional contests?
In an interesting set of developments, San Diego Assemblyman Nathan Fletcher and Ventura County Supervisor Linda Parks, both GOP incumbents running for other offices, have left the Republican Party to reregister as "no party preference."
Fletcher, a far from orthodox Conservative, was one of the few legislative Republicans willing to negotiate with Democratic governor Jerry Brown on tax reform; he's opposed "don't ask, don't tell," and supports comprehensive immigration reform. He was touted as a rising GOP star.
But in his current battle for San Diego Mayor, an increasingly rigidly conservative GOP has turned its back on Fletcher. (The mayor's race is, of course, non-partisan, so no candidate will have a party designation on the ballot.)
Parks, who is running for Congress in the 26th District, tweeted her new status as an "independent." "Congress is broken," she said in a statement, "and we need to end the partisan extremism to effectively govern, fix the economy and create jobs."
We are already seeing the impact of possible incumbent versus incumbent set-tos in the primary. Several Democratic and GOP Congressmembers have blinked and removed themselves from the fray.
Other match-ups, such as the showdowns between San Fernando Valley Democrats Howard Berman and Brad Sherman and South L.A. County Democrats Janice Hahn and Laura Richardson, portend to be historically expensive and brutal. Will there be many races which result in nasty intra-party run-offs?
And what will be the role of SuperPACs in this internecine warfare?
Look at what the predominance--and dominance--of these powerful organizations has done to the GOP Presidential nomination fight; it's been highjacked by nasty stuff that costs a fortune and sours voters on the whole process.
Will we see the demise of minor parties and third-party candidacies--doomed by an arithmetic inability to knock major party candidates out of the run-off?
Unlike the time-tested route of the modern cruise ship, the Golden State is embarking on uncharted waters.
Right now, it's smooth sailing on the Atlantic, but, on California's choppy political seas, it could be a bumpy ride into June.
Send us your thoughts via Twitter @PropZero or add your comment to our Facebook page.