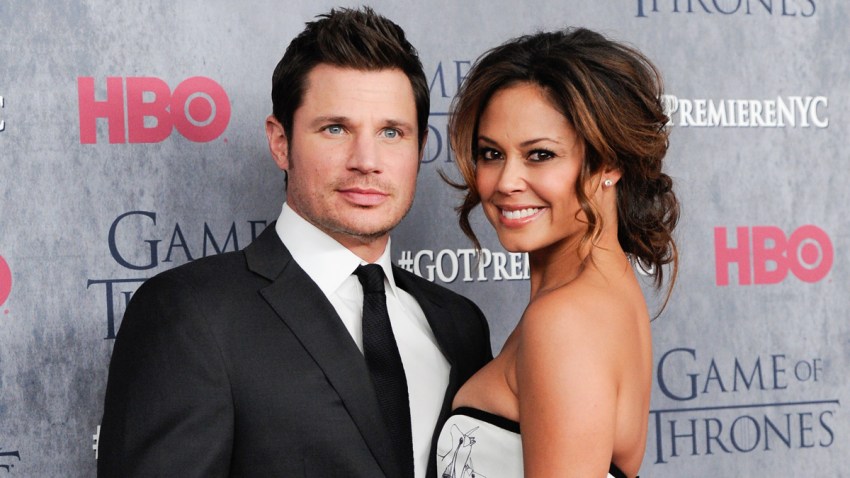 Vanessa Lachey and Nick Lachey have welcomed their third child, a baby boy named Phoenix Robert Lachey
The mom of three took to Instagram to announce the exciting news of their baby boy's arrival, which happened on Christmas Eve.
"It's a very Merry Christmas indeed! We had our Christmas Miracle. Phoenix Robert Lachey decided to show up early and was born on Christmas Eve. Mommy, Daddy, Camden &Brooklyn LOVE You very much! #LacheyPartyOf5," Lachey captioned the photo.
The adorable picture features newborn Phoenix holding onto his mom's hand.
The couple announced in September that they were expecting their third child together. In November, the mom-to-be shared a video on Instagram that not only revealed to her followers that they were going to have a boy, but also broke the news to her hubby.
In the video, the 98 Degrees crooner approached the couple's home as he told former VJ, "I knew you knew!" Cue the boy band's iconic jam "All Because of You." Nick embraced their 4-year-old son Camden, who was holding a giant blue balloon, before kissing Vanessa and their little girl Brooklyn. Too sweet!
Vanessa captioned the video, "I have so much to be Thankful for this year... especially our littlest Lachey. When Daddy came home from tour this Summer and we were moving into our new house I shared the news. Now I'm sharing it with you!"
[NATL] Celebrity Baby Boom: Christian Slater u0026 Wife Welcome Daughter
Congratulations to the growing family.
Copyright E! Online