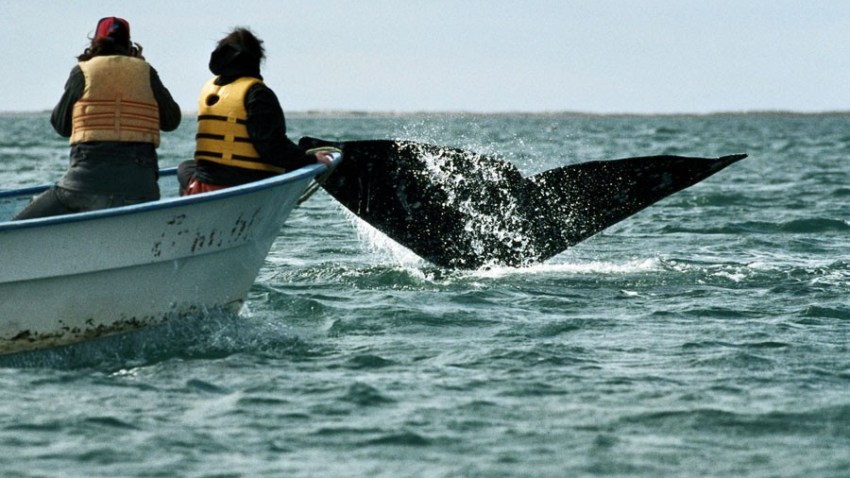 SPOT A FLUKE: It's not too early to start thinking about whale watching. Tours off the coast of San Diego began Dec. 10 and last through early May. You can go along with naturalists trained by the San Diego Natural History Museum on tours with Hornblower Cruises and Events. The trips take place twice daily – one leaves at 9:30 a.m. The other leaves at 1:30 p.m. The 3.5 hour cruises give you the chance to spot a whale but also guarantees you'll see sea lions, dolphins, and birds.
BAJA WHALES: Make 2012 a memorable year by starting it off with an adventure you'll never forget. Through Birch Aquarium, you can travel to Mexico to see the gray whale birthing grounds. The trip by private motor coach takes place the first weekend of February and takes you where whales and their calves play, rest and investigate. Aquarium naturalists go along on the trip so you'll have all your questions answered.
VIEW FROM SHORE: If the whole "get on a boat" thing cramps your style, you can try your luck from shore with the viewpoint on Point Loma. Grab some binoculars, a blanket and something warm to drink and head to the park's Whale Overlook and Old Point Loma Lighthouse for the best viewing. Here are some tips on how to spot one. If you're still having trouble, ask a park ranger to help you out.