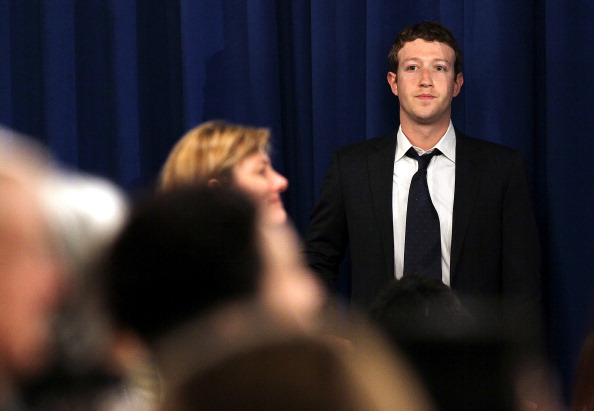 In 2005, a beer-drinking, barefoot Mark Zuckerberg sat down for an interview and talked about how he didn't want his creation to grow into a huge social media behemoth. Now the social network has 750 million users and is still growing.
I mean, there doesn't necessarily have to be more. You know? I mean, like a lot of people are focused on taking over the world, or doing, like, the biggest thing — getting the most users. And, I mean, I think, like, part of making a difference and doing something cool is focusing intensely.
The five minutes of footage, which also shows Dustin Moskowitz doing a keg stand, is from an unreleased segment of a documentary by filmmakers Derek Franzese and Ray Hafner called "Now Entering: A Millennial Generation," found on YouTube by The Huffington Post, according to ZDNet. Apparently the filmmakers have a 40-minute interview with Zuckerberg that was never fully aired.
We found this tidbit interesting -- when Zuckerberg likens attracting venture capital to hooking up. "We actually got that money because we didn't need it," Zuckerberg explains in a later part of the interview, according to the Huffington Post. "It's kind of like where you're probably more likely to hook up with a girl if you go into a party not wanting to hook up with a girl."