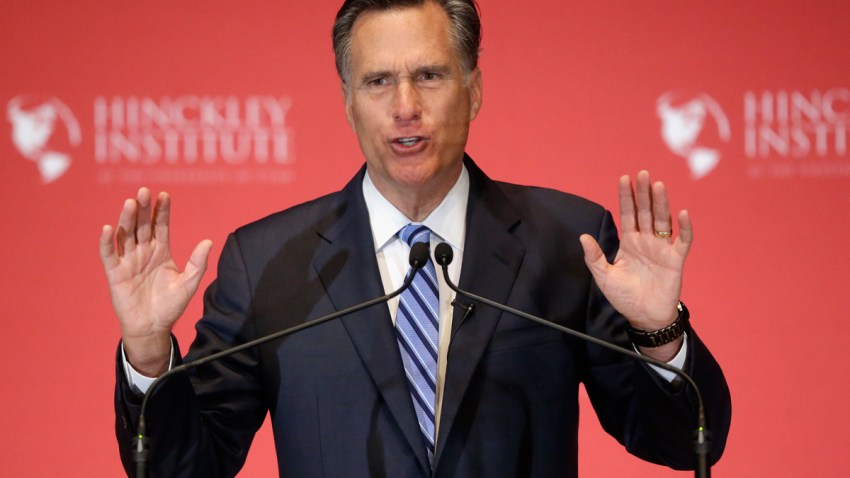 Call it political whiplash.
A week ago, 2012 Republican presidential nominee Mitt Romney -- in his effort to defeat Donald Trump -- campaigned in Ohio with John Kasich, telling the state's voters to cast ballots for their governor, NBC News reported.
"Unlike the other people running, he has a real track record," Romney said of Kasich. "He has the kind of record that you want in Washington."
Monday, however, Romney's voice appears on robocalls in Arizona and Utah, telling these voters to side with Ted Cruz -- and not to vote for Kasich.
Neither call is contradictory -- Kasich can be the last Republican candidate left with "a real track record," and Cruz can be the only candidate remaining "who can defeat" Trump. It all plays into Romney's call for Republicans to vote for the candidate to deny Trump the delegates he needs to get the nomination.