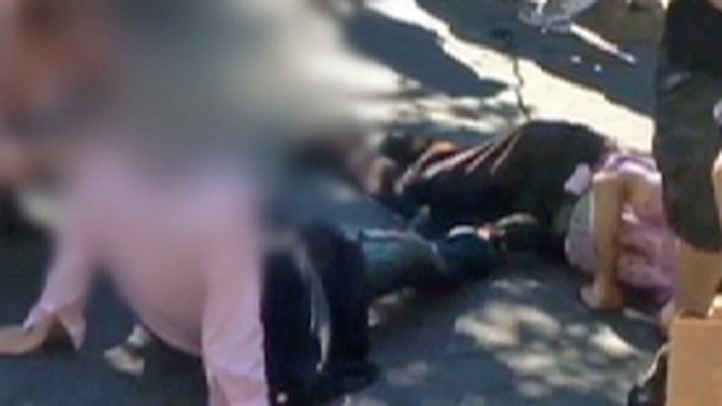 A suspect police say punched a 62-year-old man in a park after threatening to "punch the first white man" he saw denies race played a role in the assault.
Lashawn Marten, who is black, told the Daily News in a jailhouse interview Thursday he's punched people of various races and doesn't target anyone.
"I've punched white people. I've punched brown people. I've punched Hispanic people," he told the News.
Authorities say Jeffrey Babbitt, who was white, died after he was struck, fell backward and hit his head last week in Union Square Park.
The 31-year-old Marten declined to discuss details of the alleged attack but asked to see an autopsy report and a death certificate.
"You've got to know when to fold 'em and know when to hold 'em. I'm saving those details for trial," he said.
Marten is being held on an assault charge, but upgraded charges are possible.
"You think I'm afraid of these charges?" he asked. "I punched a police officer in Newburgh in front of a crowd of people and all his colleagues and I was out of jail in 168 hours."
A lawyer for Marten was not immediately available for comment.
Copyright AP - Associated Press