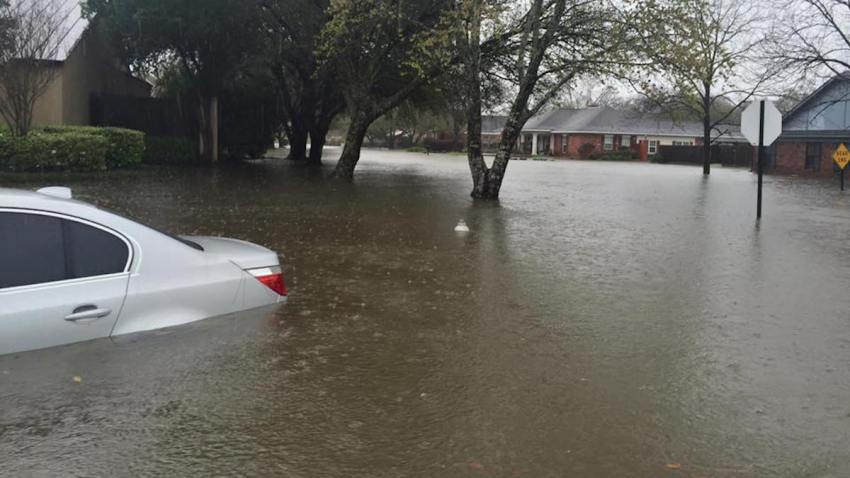 Residents in Louisiana and Mississippi are taking stock of damage Saturday after a massive deluge of rain submerged roads and cars, washed out bridges and forced residents to flee homes.
The rain and flooding is part of a weather system that has affected Louisiana, Mississippi, Arkansas, Tennessee and Alabama. At least three people have died in Louisiana alone, and more than 2,000 have been rescued.
In Mississippi, officials said as many as 1,000 residents could see their homes flooded by the rising Leaf River in Hattiesburg, Petal and surrounding areas.
The Louisiana National Guard rescued 2,114 citizens and 186 pets from the rising waters, according to a statement.