California's new governor Jerry Brown took the oath of office Monday on a Bible held by his loving and influential wife Anne Gust Brown.
Just how influential Gust Brown will be is still be to be determined, but there are signs her title will be an official one. A blogger for New West Notes says she will become her husband's chief of staff.
The Associated Press reported the governor's new website said the same for a brief time Monday. AP said there was a link up on jerrybrown.org that promoted "a short biography about the First Lady and Chief of Staff Anne Gust." Those words are no longer there, but the speculation, which began months ago, remains. Brown addressed the website announcement with a joke Monday afternoon at a post inaugural event. "That was a mistake set up last night by the previous administration," he said.
Brown adviser Steven Glazer declined to confirm the news to AP, saying only that Gust Brown would "play a significant role in his life as she has for the last five, six years."
Five years ago the two were married by Sen. Dianne Feinstein at St. Agnes church in San Francisco. It was a first marriage for both and Brown has credited his wife for many political moves ever since.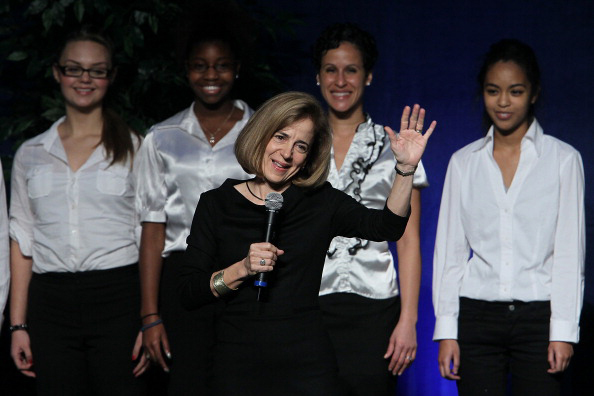 The former Gap executive was a key adviser to Brown's successful campaign against Meg Whitman, as noted in a lengthy LA Times article last year.
Prop Zero blogger Joe Mathews first wrote about this possibility even before Brown beat Whitman. He said the option had been discussed at length in political circles way back in October.
In the end, she may get the gig and not the title. Brown has said in the past he dislikes the chief-of-staff title. He also announced Monday afternoon when address the website post that he will announce the appointment of an "executive secretary" Tuesday.