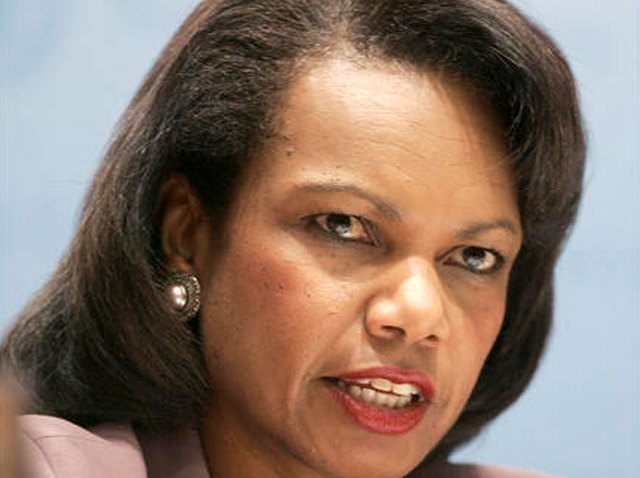 And with that headline, you can rest assured that yes, you have finally seen it all.
Sadly, classically trained pianist Condi's not up for a Best Rap Album Grammy, and dynamic Hova isn't contending for Worst Mea Culpa in a Former Administration; they're both nominated in the Best Biography or Autobiography category for the N.A.A.C.P.'s 42nd Annual Image Awards.

Former Secretary of State Condoleezza Rice is recognized for her memoir, Extraordinary, Ordinary People, while Jay-Z is nominated for his Decoded.

The prestigious N.A.A.C.P. (National Association for the Advancement of Colored People) awards honor people of color in the fields of music, film, television, and literature and film. They will be presented on March 4.

Jay-Z is also nominated for Outstanding Male Artist (Recording), where he will compete against "H.A.M." collaborator Kanye West. Congratulations also to other New York music nominees Diddy-Dirty Money, John Legend & the Roots, Alicia Keys, and more. Full list of nominees here.