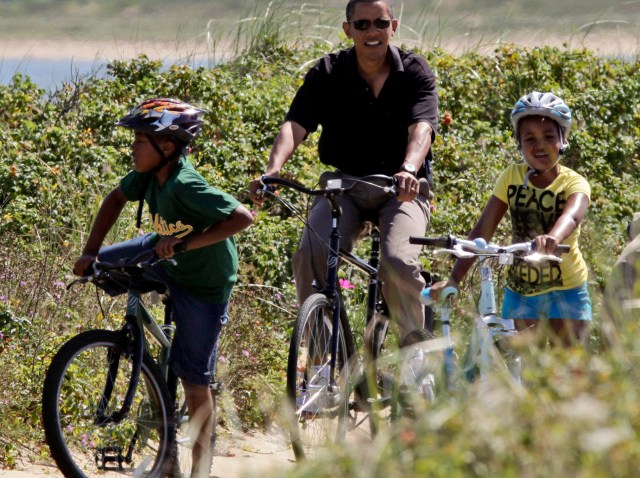 If the First Family didn't already know it, their getaway to Martha's Vineyard proved that the job of being president is 24/7.
Amid falling approval numbers, a contentious national debate over health care and finally, the death of a close friend and Democratic Party luminary, President Obama had a tough time making like Clark Griswold on a family vacation. Sure, there was some golf, bike rides and ice cream runs with daughters Sasha and Malia, and one assumes, quality time with the First Lady. But that all had to be squeezed in around a relentless news cycle.
On Saturday morning, Obama heads to Boston, where he'll have the grim duty of delivering a eulogy at Sen. Ted Kennedy's funeral. The First Family is holding out hope that they can return to the $35,000-a-week oceanside manor in the afternoon before going home on Sunday as planned. But with Tropical Storm Danny bearing down on the island, they may have to cut those plans short and go straight home from Boston a day early.
Still, the Obamas will soon get another chance to recharge. On Wednesday, they leave for a long Labor Day weekend at Camp David, no doubt hoping for a few slow news days.