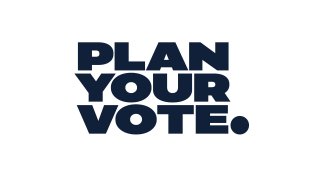 With Election Day approaching, planning how you will vote is an important step in making sure your vote counts.
Each state has different rules and the electoral landscape has changed significantly since 2020, when the coronavirus pandemic upended the world.
So far, 32 states have implemented major rule changes. For example, you need identification to vote on Election Day in 33 states. In 12 states, you need a notary or a witness to vote by mail. Additionally, eight states have excluded COVID-19 as a reason to vote by mail.
With so many variables to consider, the 2022 Plan Your Vote tool by NBC News is here to help.
The purpose of Plan Your Vote is to help voters plan their vote in time for their ballots to count by presenting useful fact-based information. The tool allows people to review their states' voting rules, such as if there is early voting, voting by mail and identification requirements.
Check out the tool by visiting NBCNews.com/PlanYourVote.
What to know about California's elections
This year, California voters will decide our next governor, secretary of state, treasurer and several other key positions as well as vote on a handful of ballot measures, both at the state and local level.
Voters will first be asked to narrow down the field of candidates in the 2022 primary election on June 7 before the 2022 general election on Nov. 8.
Use the Plan Your Vote tool to find important deadlines and information for both the primary and general elections, including the last day to register to vote and how to vote early and what rules have changed since the 2020 general election.
What races will be on the California General Election ballot?
Note: Candidate lists are still unofficial.
Governor: California Gov. Gavin Newsom is running for re-election in November. There are a handful of Republican candidates vying for their spot on the November ballot.
U.S. Senate: A special election is being held this November to fill the rest of Kamala Harris' Senate term after she was Alex Padilla was selected to replace former Sen. Kamala Harris when she became President Biden's VP. He'll look to hold onto his seat in November.
U.S. House: Each of California's 52 House districts will be on the ballot in November. For an unofficial look at candidates throwing their hat in the race, so far, click here.
Which initiatives will California voters determine?
California voters will be asked to make decisions about 7 ballot measures. Ready the full initiatives here.
Proposition 1: Constitutional Right to Reproductive Freedom. Legislative Constitutional Amendment
Proposition 26: Allows In-Person Roulette, Dice Games, Sports Wagering on Tribal Lands. Initiative Constitutional Amendment and Statute
Proposition 27: Allows Online and Mobile Sports Wagering Outside Tribal Lands. Initiative Constitutional Amendment and Statute
Proposition 28: Provides Additional Funding for Arts and Music Education in Public Schools. Initiative Statute
Proposition 29: Requires On-Site Licensed Medical Professional at Kidney Dialysis Clinics and Establishes Other State Requirements. Initiative Statute
Proposition 30: Provides Funding for Programs to Reduce Air Pollution and Prevent Wildfires by Increasing Tax on Personal Income Over $2 Million. Initiative Statute
Proposition 31: Referendum On 2020 Law That Would Prohibit the Retail Sale of Certain Flavored Tobacco Products
Local municipalities may also have their own initiatives on the ballot. Check your local government website for information.