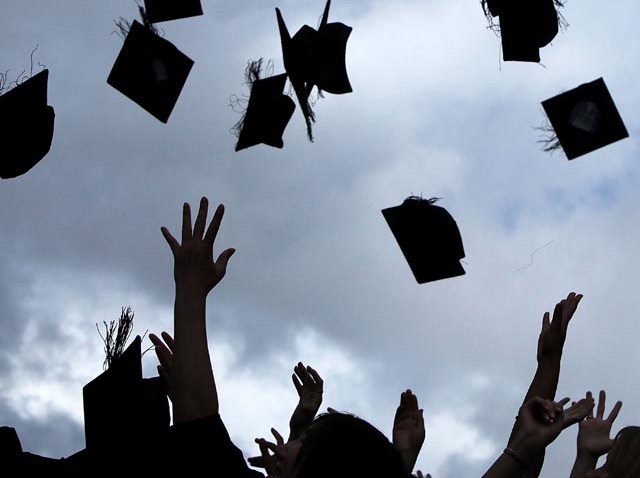 California stands to receive as much as $700 million next month in federal Race to the Top funds, which are to be used to improve the state's lowest-performing schools. Unfortunately, the funds are unlikely to reach California's lowest-performing students – the 100,000 a year who drop out before obtaining a high school diploma.
That's because the federal funds will be used almost exclusively to promote college preparatory instruction, whereas one in five California high schoolers have little or no desire to pursue post-secondary education.
Rather than force those students to take three years worth of college preparatory classes, California should offer them the alternative of vocational education.
The education establishment tends to view vocational education as somehow inferior to college preparatory instruction. Most share the view of Gov. Arnold Schwarzenegger that "every student is capable of success in the classroom."
But the question is how California defines "success" in the classroom. If it's based on how a student performs in such college prep classes as Algebra or Chemistry or European History, then every student will not succeed.
If the definition is expanded to include vocational prep classes – curricula that has relevance to students uninterested in spending four years in college – then Gov. Schwarzenegger is right on.
Indeed, California should acknowledge that it is quite possible for students to enjoy productive lives and successful careers without college, as several well-known state residents have proven.
Steve Jobs doesn't have a college diploma, but he is co-founder and CEO of Apple. Hilary Swank didn't even graduate high school, but she's a two-time Oscar-winning actress.
Wolfgang Puck eschewed higher education, yet the celebrity chef boasts more than a dozen restaurants around the country. Gisele Bundchen never set foot on a college campus, yet she is the highest-paid model in the world.
Why shouldn't California high schools offer career prep coursework for aspiring entrepreneurs like Jobs, actors like Swank, chefs like Puck and models like Bundchen?
Or how about instruction in other fields and industries that do not necessarily require a college diploma such as automotive services, computers and information technology, home building, hotel and restaurant management, and sports and entertainment?
The 100,000 or so youngsters who drop out of California high schools year by year represent unrealized potential. Many, if not most, could be encouraged to stay in school and to earn a diploma if they had the option of taking classes that prepared them not for college, but for a vocation.