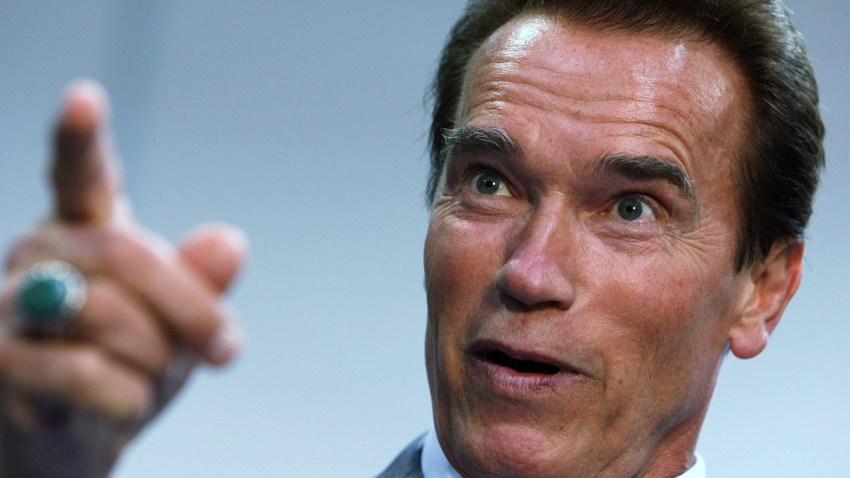 It can't be because of other distractions. He's back from China, he's signed or vetoed every bill on his desk, and the belated budget deal is all but done. Still, Arnold Schwarzenegger has not weighed in on the governor's race, or just about any other race for elective office. The giant who came in first among 145 candidates in the recall election of 2003 and cruised to re-election in 2006 has been a political mouse when it comes to endorsing his successor. Why, and what does it mean?

Both questions are tough to answer. As to why, the most logical answer is that Schwarzenegger is not committed to either candidate. That makes sense with respect to Democrat Jerry Brown. After all, why would Arnold endorse a Democrat?

But Meg Whitman? A fellow "moderate" Republican? Why has Arnold not weighed in on what would seem to be a natural endorsement?

Two possibilities come to mind. First, it may be that Schwarzenegger has issues with Whitman, particularly with respect to their differences on AN 32 and Proposition 23. Schwarzenegger sees AB 32 as a job creator, while Whitman sees AB32 as a job killer, which is why it was so hard for Whitman to take a position on Proposition 23.

Second, it may be that Whitman has asked Schwarzenegger to stay out. That might seem odd until you see that Schwarzenegger's public approval now ranks with that of Gray Davis immediately before his demise. From Whitman's point of view, why ask for an endorsement from the captain of the Titanic when the ship is already below sea level?

Either way, Schwarzenegger's lack of involvement in the campaign may be insignificant except for the play of one group--moderates. Whatever his antipathy from Democrats and conservative Republicans, Schwarzenegger still has cache with moderates, and it's moderates who may tip the balance in the election.

Still, no Arnold.
Let us know what you think. Comment below, send us your thoughts via Twitter @PropZero or add your comment to our Facebook page.