Tune in to for NBC's LIVE primetime coverage of the 2018 PyeongChang Winter Olympics beginning at 5 p.m. on the West Coast. Not near a TV? You can also catch it on your phone or computer right here.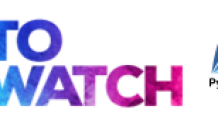 One of the iconic moments for Team USA in these PyeongChang Olympics was Jessie Diggins pushing down the stretch during the women's team sprint to earn America's first-ever cross country gold medal. So it's fitting that Diggins will end the Olympics by carrying the American flag in PyeongChang Olympic Stadium during the closing ceremony.
But before Diggins leads Team USA out of the Olympics, there are more medals to be awarded: The host country's "Garlic Girls "go for gold in women's curling and the not-Russians go for gold in men's hockey. The United States will try to spoil a Canada-Germany rematch in the bobsled, and Norway will try to add to an already-historic Olympic medal haul.
Here's everything you need to watch for the final day of the Winter Olympics:
1. Bobsled Rematch: Germany vs Canada; Team USA and Nick Cunningham of Los Gatos Hope to Play Spoilers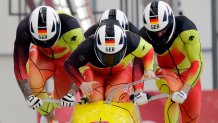 After four heats of two-man bobsled, German pilot Francesco Friedrich and Canadian pilot Justin Kripps finished in a dead heat, sharing the gold medal. Now, in the four-man, they'll get one more shot to prove who's the world's best bobsled pilot.
Two other German pilots -- Johannes Lochner and Nico Walther-- are strong, and Latvia's Oskars Melbardis, the reigning silver medalist in the four-man bobsled, led his two-man sled to bronze.
Friedrich's sled finished on top after the first two heats Saturday, while Kripps' finished fourth, 0.58 seconds behind Friedrich's 1:37.55 combined time. South Korean pilot Yun-jong Won finished second behind Friedrich, while Walther's team finished third.
The Americans to watch: Codie Bascue, Justine Olsen, who had an emergency appendectomy after he arrived in South Korea, and Nick Cunningham of Los Gatos.
How to Watch: Tune in live on NBC primetime beginning at 5 p.m. PT Saturday or on digital platforms at at 4:30 p.m. PT here.
2. #GarlicGirls Trend as an Internet Meme But They're Tuned Out
South Korea's curling team heads into the final against Sweden, the culmination of a surprise winning streak that has brought them to the top of the rankings and in contention for the gold.
Dubbed the "Garlic Girls" for their hometown's locally grown garlic, they are a phenomenon not just on the ice, but on social media, too, where fans search for their nicknames and distinctive eyewear.
But the women apparently don't know what superstars they've become. They've turned off their phones for the duration of the Games to keep their focus.
How to Watch: Tune in live on NBCSN at 4:05 p.m. or on digital platforms here.
3. Historic Gold Medalist Carries the Red, White and Blue
Jessie Diggins captured the United States' first-ever women's cross-country skiing medal when she and teammate Kikkan Randall won gold in the freestyle team event. Now, the 26-year-old will be the first country-country skier to carry the U.S. flag in the Winter Games' closing ceremonies.
"I actually thought there maybe had been a mistake. I was like, `What? I can't believe this,'" Diggins said on the "Today" show. "It is so humbling, and I feel so honored to have been picked."
Some of the star power will be in the stands, where President Donald's Trump's daughter, Ivanka, will lead the U.S. delegation. The opening ceremony spotlight was on the mysterious Kim Yo-jong, the sister of the North Korean leader, Kim Jong Un, who was dubbed "North Korea's Ivanka." Will the real Ivanka Trump be able to seize some of that limelight?
As for entertainment, expect K-pop stars CL and the boy band EXO.
How to Watch: See the closing ceremony Sunday at 5 p.m. PT on NBC or on digital platforms here.
You can also watch the closing ceremony LIVE (natural sound only) at 3 a.m. PT Sunday morning on digital platforms here.
[[473872593. C]]