Tune in to NBC Bay Area between 12 p.m. today for our extensive Olympic coverage, and again at 5 p.m. for LIVE primetime coverage.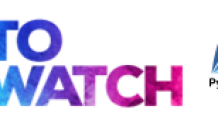 Mother Nature hasn't been kind to Mikaela Shiffrin so far in Pyeongchang. Will Wednesday be a different story?

Here are some of the events to watch for Wednesday at the Olympics:
UPDATED: Shiffrin Wins Giant Slalom Gold in Pyeongchang Debut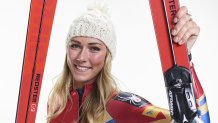 Team USA's Mikaela Shiffrin had a golden Pyeongchang debut.
She used a hard-charging final run to win her second career Olympic gold medal. Noway's Ragnhild Mowinckel earned silver and Italy's Federica Brignone took bronze.
Shiffrin seeks gold in as many as five events at these Games. She was a favorite in the giant slalom and will be in the slalom, scheduled for Thursday night. But skiing two races in two days shouldn't be a problem for Shiffrin — World Cup races are often held on consecutive days.
> READ full story here
> VIDEO: Watch Shiffrin as She Captures Gold
> VIDEO: Ragnhild Mowinckel Takes the Silver
> VIDEO: Shiffrin: It's the Olympics, You Go for Gold
UPDATED: The Knierims Skate With Heavy Hearts, Finish 15th in Figure Skating Pairs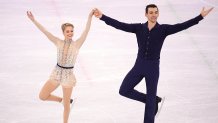 Married pairs figure skaters Alexa Scimeca Knierim and Chris Knierim finished 15th in the final. Germany won gold, China took silver and Canada earned bronze.
The Knierims became the first Americans to land a quad twist in an Olympic competition when they hit the four-revolution element in the pairs free skate. The rest of their program didn't go nearly as well — they were out of synch on their combination spin and a bit shaky on their throw triple flip.
But the couple revealed they skated right after seeing the news of the deadly Florida high school shooting, and it made it hard for them to focus. Alexa said she was "emotionally drained" as she broke down in tears after the performance.
> READ full story here
> MORE: Knierims Skate With Heavy Hearts
> ANALYSIS: Duhamel and Radford's Historic Throw Quad Salchow
> VIDEO: The Moment Savchenko and Massot Win Gold
> VIDEO: China's Sui and Han Capture Silver
UPDATED: Norway's Svindal Wins Gold in Men's Downhill
Aksel Lund Svindal won the men's downhill in Pyeongchang on Thursday, making the 35-year-old Norwegian the oldest-ever Olympic gold medalist in Alpine skiing.
Svindal was one of Norway's formidable "Attacking Vikings" who wrested the gold from the defending champion, Austria's Matthias Mayer, who finished ninth. Svindal was 0.12 seconds faster than Norwegian teammate Kjetil Jansrud, who took silver. Beat Feuz of Switzerland took bronze.
Squaw Valley's Bryce Bennett finished in 16th place.
> READ full story here
> VIDEO: Svindal Wins Dowhill Gold
> VIDEO: Memorable Alpine Crashes (So Far)
Latest Winter Olympics Headlines:
> Zagitova Wins Figure Skating Gold, Edges Medvedeva
> Karen Chen Frustrated, Disappointed With Olympic Results
> Mirai Nagasu Overcome With Tears, Joy Despite Solo Struggles
> Karen Chen Falters in Free Skate
> Tara Lipinski, Johnny Weir to Host Olympics Closing Ceremony
Viral Moments:
> Garlic Girls: South Korean Curler Strikes Gold, Becomes Meme
> Try Not to Laugh at Maame Biney's Bad Jokes
> Curling Gets the K-Pop Treatment
> Who Runs Team USA? Women
> Incredible Call Perfectly Captures Diggins' Historic Moment
Must-See Photos/Video:
> David Wise Celebrates With Kids, Wife: 'You Won!'
> Kevin Rolland Takes Terrifying Spill in Men's Halfpipe
> This Is What Karen Chen Does Before Every Performance
> #ColdPeopleOfPyeongChang: Fans Battle Frigid Temperatures
> Squaw Valley: Home of Olympians and Medalists
NorCal Athletes:
> Get to Know Your Northern California Athletes
> Bowman on Sochi Gold and Role as Mentor to Tahoe Youth
> Meet Fremont's Karen Chen, Ladies' Figure Skater
> Meet Bay Area Bobsledder Nick Cunningham
> Where's Garvin? Tracking Our Intrepid Reporter's Adventures