Both the San Francisco 49ers and the Arizona Cardinals played for pride Sunday, neither having a shot at the post-season.
The 49ers came out on top with a 38-7 win.
The win puts a tiny bit of sweetness in the mouths of 49er fans who had to suffer through a year of losses and controversy. This is the team's eighth straight season missing the playoffs.
Sunday's game was the professional debut of new head-coach Jim Tomsula who seemed to enjoy single second. Mike Singletary was fired just hours after last Sunday's loss in St. Louis eliminated the team from playoff contention. Tomsula now stands as an undefeated NFL head coach. His smile along the sidelines was a common site for the FOX cameras and in an affectionate and light-hearted move, members of the defensive line doused Tomsula in a Gatorade-like moment in the final seconds of the game.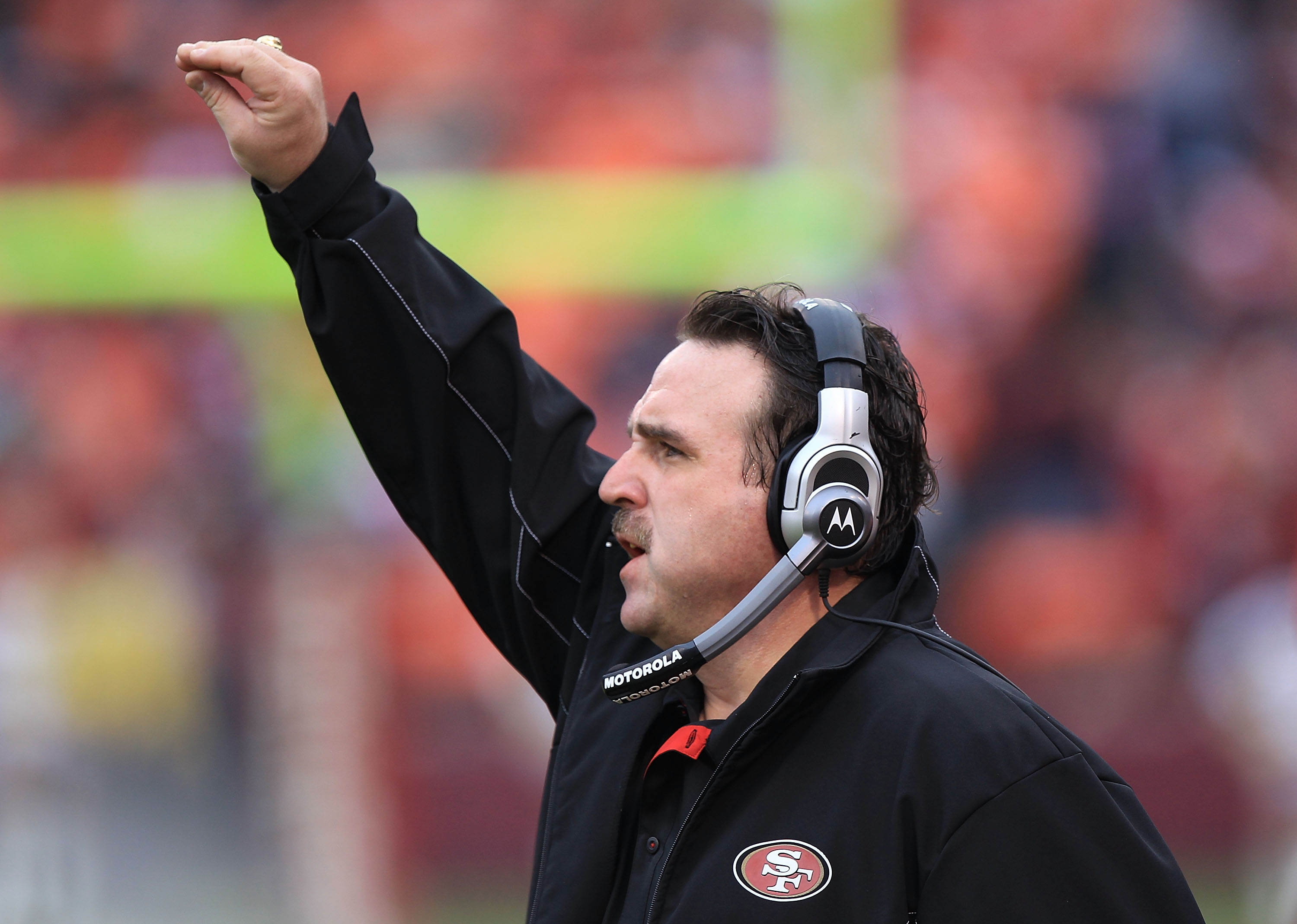 Tomsula was not on the list of possible 2011 head coach names bandied about during the game to replace Singletary. Stanford coach Jim Harbaugh still tops that one.
The crowd was small and the number of boos seemed to equal the number of cheers at times at Candlestick, especially in the first half before the 49ers took clear control of the score board. When the countdown clock hit :00 nearly every seat was empty.

Sunday saw the first missed game for Patrick Willis. Willis has started each of San Francisco last 63 games. It was also likely the final game in a 49er uniform for quarterback Alex Smith. The No. 1 pick in the 2005 draft is now a free agent.
Lori Preuitt thinks memories of the Superbowl and playoff winning teams of the 80s and 90s feel like a century ago.