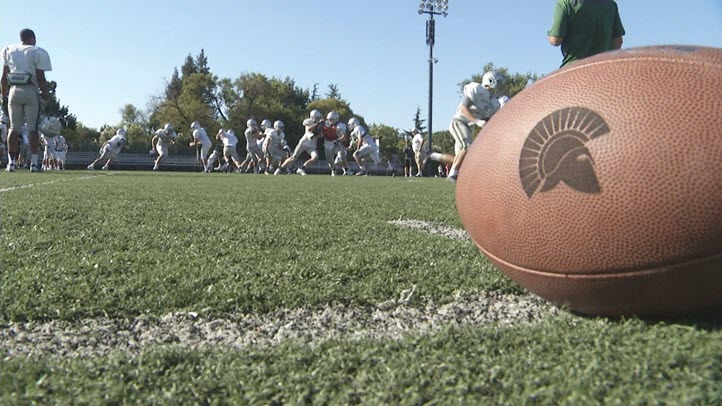 Local high school football players eager for a "Friday Night Lights" on an NFL stage will have to wait, but those who want to watch them play have to wait no more.
Levi's Stadium postponed its high school football games, the so-called "Levi's Stadium Friday Night Lights" events, until October. On Wednesday, the stadium announced tickets to the event now to be held on Oct. 10 and 11 went on sale Wednesday morning through TicketMaster.
High school powerhouse De La Salle as well as teams from the San Joaquin Valley and the Sacramento areas were supposed to kick off their seasons last week at the 49ers' new $1.3 billlion football palace.
However, Levi's Stadium has had much-publicized problems with the turf. The sod has had to be replaced twice, and that meant the teenagers had to wait.
And not all the games will be on Friday, or under the lights.
On Friday, Santa Clara will play Wilcox, and Jesuit plays Elk Grove, according to reports.
Manteca and Oakdale, traditional rivals in the Valley Oak League, will play on Saturday, Oct. 11 before James Logan of Union City takes on the De La Salle Spartans.
Kickoff times are still to be determined, stadium officials announced via e-mail on Wednesday.
Copyright FREEL - NBC Local Media