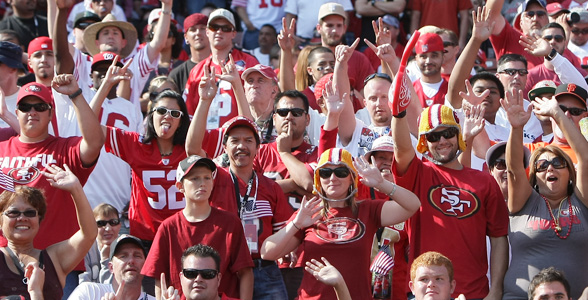 Die hard San Francisco 49ers fans will have their love tested Wednesday when tickets go on sale for Sunday's NFC Championship game.

At 10 a.m. Wednesday, season ticket holders are going to be given first dibs on securing a seat in the 66,000 seat stadium for Sunday's game.

After they are done, everybody else will be given a chance to purchase the remaining tickets Wednesday at 1 p.m. via Ticketmaster.

There were a little over 900 tickets available to the general public when the 49ers sold them ahead of the New Orleans match up. Those tickets sold out in minutes.

The average price of Sunday's ticket is being estimated at $610.23.
One more thing 49er related. They are on the cover of S.I. this week: