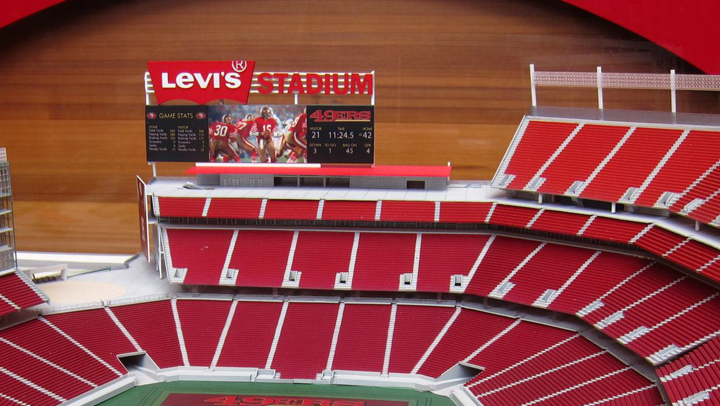 There's only one fantasy football provider that matters, as far as the San Francisco 49ers are concerned.

And it's Yahoo.

The Sunnyvale technology giant announced a 10-year deal with the tenant of Silicon Valley's new $1.3 billion NFL football stadium, according to the San Jose Mercury News.

Yahoo is now a "founding partner" of Levi's Stadium, where the 49ers will begin playing their home games in 2014, the newspaper reported.

Under the deal, financial terms of which were not disclosed, fans at Levi's Stadium will be able to upload photos to Flickr -- which could then be displayed on the stadium's big screen -- and would also be able to visit a fantasy football lounge in the "stadium's swanky suite tower."

Yahoo is now the 49ers' official and exclusive "content, social networking, and photo and video sharing partner," the newspaper reported.

The fantasy lounge will likely allow fans at the 49ers game to watch other games from around the league in order to keep up with their fantasy teams, according to the report.
Copyright FREEL - NBC Local Media