When it happens:
July 27 to Aug. 3
How it became a sport:
Like so many of the ancient Olympic events, archery was an art of war, one that was developed almost 10,000 years before the first games in Greece. Yet it wasn't until the second modern Games, in 1900 in Paris, that archery was added. But participation was spotty, as there were never more than three nations sending a team—in 1904 the U.S. swept the medals as the only country to send anyone. The sport was discontinued following the 1920 Games, and didn't return until 1972. Since its comeback, the event has been dominated by Korea, which has won 16 gold, nine silver and five bronze medals—more than double the U.S.'s 13 total—and the number of participating nations has grown from 27 to 49. The Korean women's team will be trying to make it eight gold medals in a row.
What it takes:
You don't really need to be tall, fast or strong—more than anything, archery requires an immense amount of concentration and muscle memory. You've got to be able to execute the exact same motion over and over again, and the only thing stopping you is the noise in your head.
How you win
In 1992 they changed the format to make things a little more interesting. Following a qualification round, each of the remaining contestants is ranked 1 through 64 and then paired off in head-to-head matches for a single-elimination tournament—think of it as M-Archer Madness. Archers alternate shooting a total of 12 arrows from 70 meters (229.7 feet) away at a target that's 1.22 meters (4 feet) in diameter and has ten concentric circles, with a bull's-eye worth 10 and the value of each circle descending as you move out.
"The Hunger Games"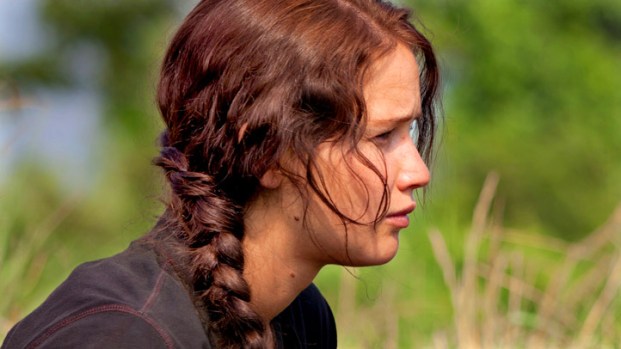 The lingo
Fletching: Nothing to do with Chevy Chase, it's the fake feathers on the back of the arrow that make it fly straight.
Nock: The small grove on the back of the arrow that clips onto the bowstring. It's also used as a verb, as in, "He nocked his arrow."
Stabilizer: On some bows you may see a long pole coming off the front, parallel to the ground, that's the stabilizer.
Gorgeous New "Brave" Trailer Continues Hot New Heroine Trend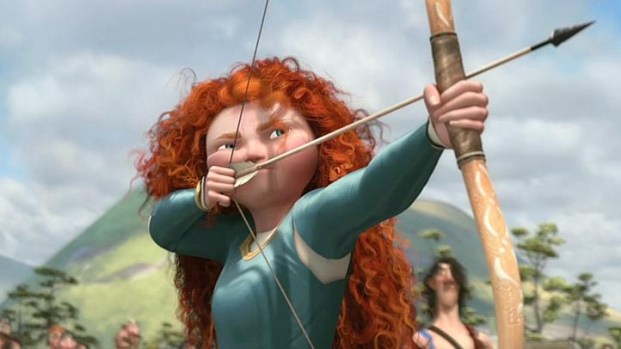 More information:
http://www.nbcolympics.com/archery/
http://www.london2012.com/archery/
http://www.teamusa.org/USA-Archery.aspx