For the 49ers, it's been a long road from 2004.
That season, San Francisco finished 2-14 under head coach Dennis Erickson and the Super Bowl was as unreachable as Pluto.
The once-proud franchise that had gone 5-0 in Super Bowls was an NFL doormat, and the next six seasons wouldn't be much better. The next year, the 49ers were 4-12. Following came seasons of 7-9, 5-11, 7-9, 8-8 and 6-10, which caused the organization to fire yet another head coach in Mike Singletary in 2010.
Yet in 2011, the 49ers achieved one of the great turnarounds in recent NFL history, going 13-3 and reaching the NFC Championship Game. A season later, they're in Super Bowl XLVII Sunday in New Orleans against the Ravens.
Who gets credit for the turnaround? Certainly, there are many responsible, starting with CEO Jed York, who continued to strive for improvement, and Jim Harbaugh, who came on board as head coach for 2011 and proved to be the perfect fit.
But the man who is most responsible is Trent Baalke, the general manager who sold York on selecting Harbaugh and has made all the right moves since becoming de facto general manager in 2010 and ascending to official GM soon after.
Baalke not only brought in Harbaugh – who brought his energy, creativity and a talented staff of assistants to the Niners – but he rebuilt the roster that faces the Ravens today.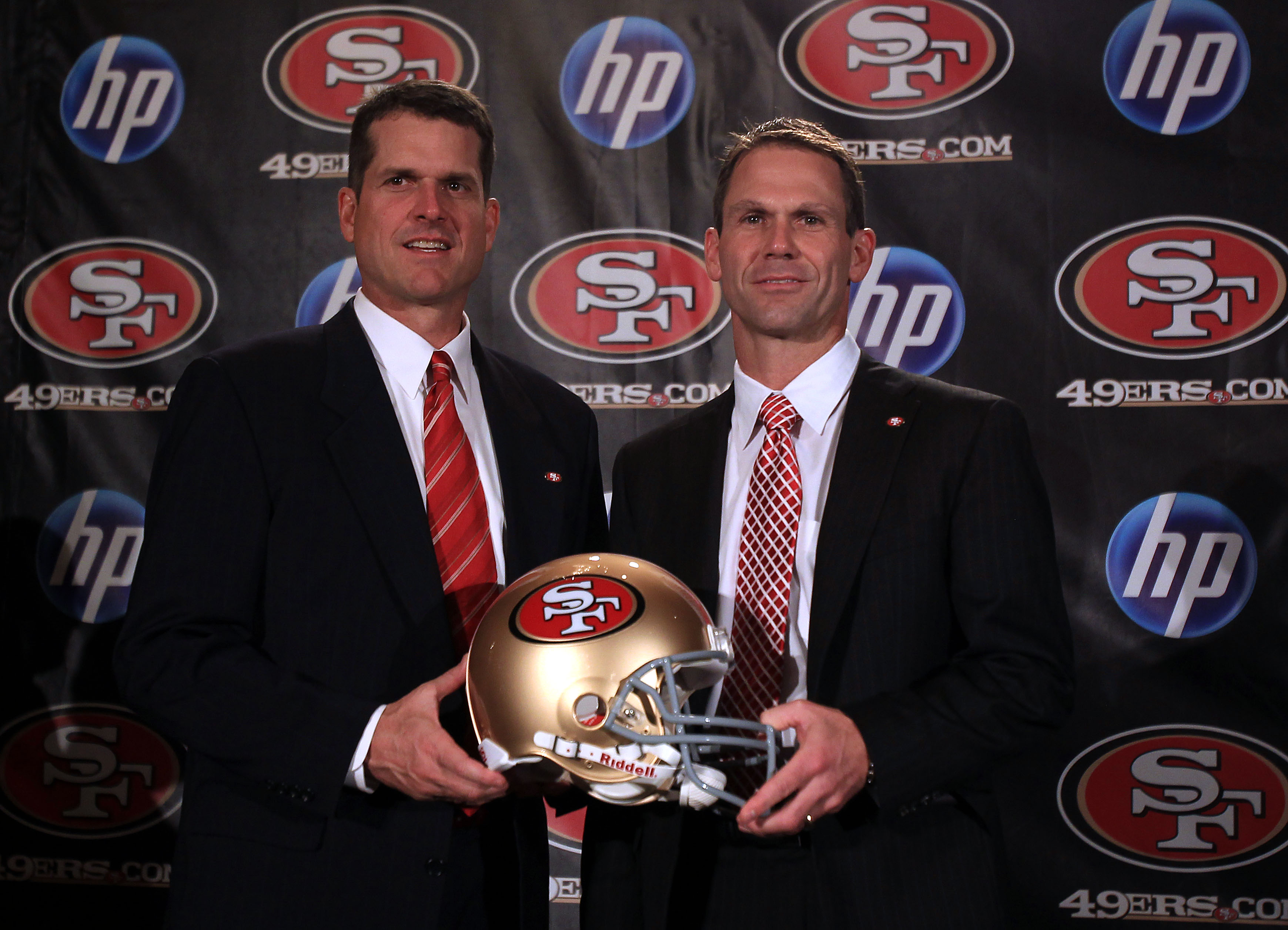 Ten of today's starters were brought in by Baalke: offensive tackle Anthony Davis, guard Mike Iupati, linebackers NaVorro Bowman and Aldon Smith, quarterback Colin Kaepernick, fullback Bruce Miller, center Jonathan Goodwin, wide receiver Randy Moss, cornerback Carlos Rogers and safety Donte Whitner.
Also, he drafted running backs LaMichael James and Kendall Hunter, brought in kicker David Akers, nickel corner Chris Culliver, lineman Leonard Davis and kick returner Ted Ginn Jr.
York, who made the decision to put his team in Baalke's hands, this week called Baalke "hands down one of the best general managers in the National Football League."
York told Sports Illustrated's Jim Trotter this week that he liked what he saw of Baalke as director of player personnel and VP of player personnel in 2010, when he decided to give him GM responsibilities.
"It was one of those things where I watched the job he did, how he responded to situations and how our rapport was with each other," York told Trotter. "It was a really good fit, but it was also one of those things where you were open for second-guessing. The team hasn't done well, it isn't winning and you're promoting a guy from within your organization to be the general manager? How is this going to look to the general public?"
But York said the move felt right, and he learned from former 49ers owner Eddie DeBartolo (his uncle) to trust his instincts and not worry about outside criticism.
"I just felt in my gut that Trent was the right guy," York said.
Though not every move has been magic, most have. Some moves, such as signing Braylon Edwards last season and Brandon Jacobs this season, didn't pay off. And this year's No. 1 draft pick, receiver A.J. Jenkins, has yet to contribute.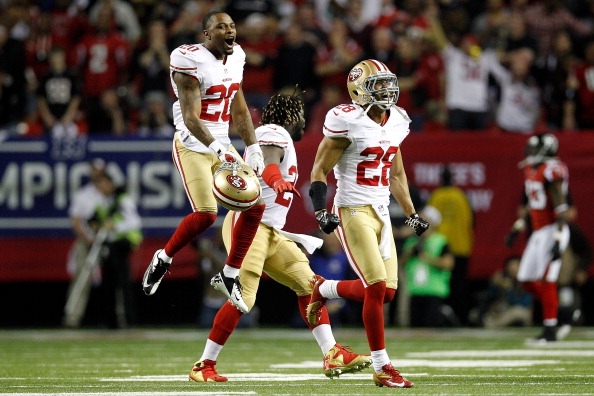 On the whole, however, the 49ers now have one of the most talented rosters in the league and one of the best coaching staffs as well. Harbaugh has completely changed the culture of the team with his ultra-positive energy, and Baalke was the man responsible for going out on a limb to select the Stanford coach.
This week, offensive tackle Joe Staley said the organization deserves credit for not only assembling great talent – the team has 15 former NFL first-round picks – but for creating a winning, team-oriented atmosphere.
"We do a great job of identifying those great players and great character guys that fit into our locker room," Staley told Don Banks of Sports Illustrated. "You obviously want to have amazing talented players, but a person can have all the talent in the world but be an (expletive). And then you have a lot of problems. We have talented players, but also the right kind of talented players."
Added cornerback Rogers, a two-time Pro Bowler since he's come to San Francisco: "It starts at the top and leads all the way down to the last guy on the roster."
The guy at the top, Baalke, has been super since taking over GM duties. It's only appropriate that his team now stands on the brink of its first Super Bowl since January of 1995. There would be no Quest for Six without Trent Baalke.
Says Harbaugh: "Trent's a shining star."