Because Reggie McKenzie doesn't yet have much of a track record as a general manager, it may be a few years before Oakland Raiders fans can truly grade his 2013 draft.
Whether it gets an "A" or an "F" won't be determined until this class either proves to be either 1) the turnaround point of this foundering franchise or 2) another in a long line of wayward draft-day adventures.
But give McKenzie an "I" for this draft, not just for "incomplete" but for "interesting."
Among 10 picks over three days, McKenzie used a first-round choice on a cornerback who almost died in a freak practice injury last season, a second-rounder on a raw, athletic offensive tackle from England, a fourth-rounder on an Arkansas quarterback who has only two fewer NFL starts than current No. 1 QB Matt Flynn and two tight ends in the sixth round, one of whom, Mychal Rivera, is the brother of actress Naya Rivera who stars on TV's "Glee."
And, though the Raiders' biggest need going into the draft was thought to have been on the defensive line – where Oakland has been shredded by opposing running attacks while also not mounting much of a pass rush – the Raiders waited until their final pick of the sixth round to address that need, taking Oklahoma defensive tackle Stacy McGee.
All told, McKenzie took Houston corner D.J. Hayden (Round 1), Florida State tackle Menelik Watson (2), Connecticut linebacker Sio Moore (3), Arkansas QB Tyler Wilson (4), Tight ends Nick Kasa of Colorado and Rivera of Tennessee, McGee and running back Latavius Murray of Central Florida (6) and San Diego State wide receiver Brice Butler and defensive end David Bass of Missouri Western (7).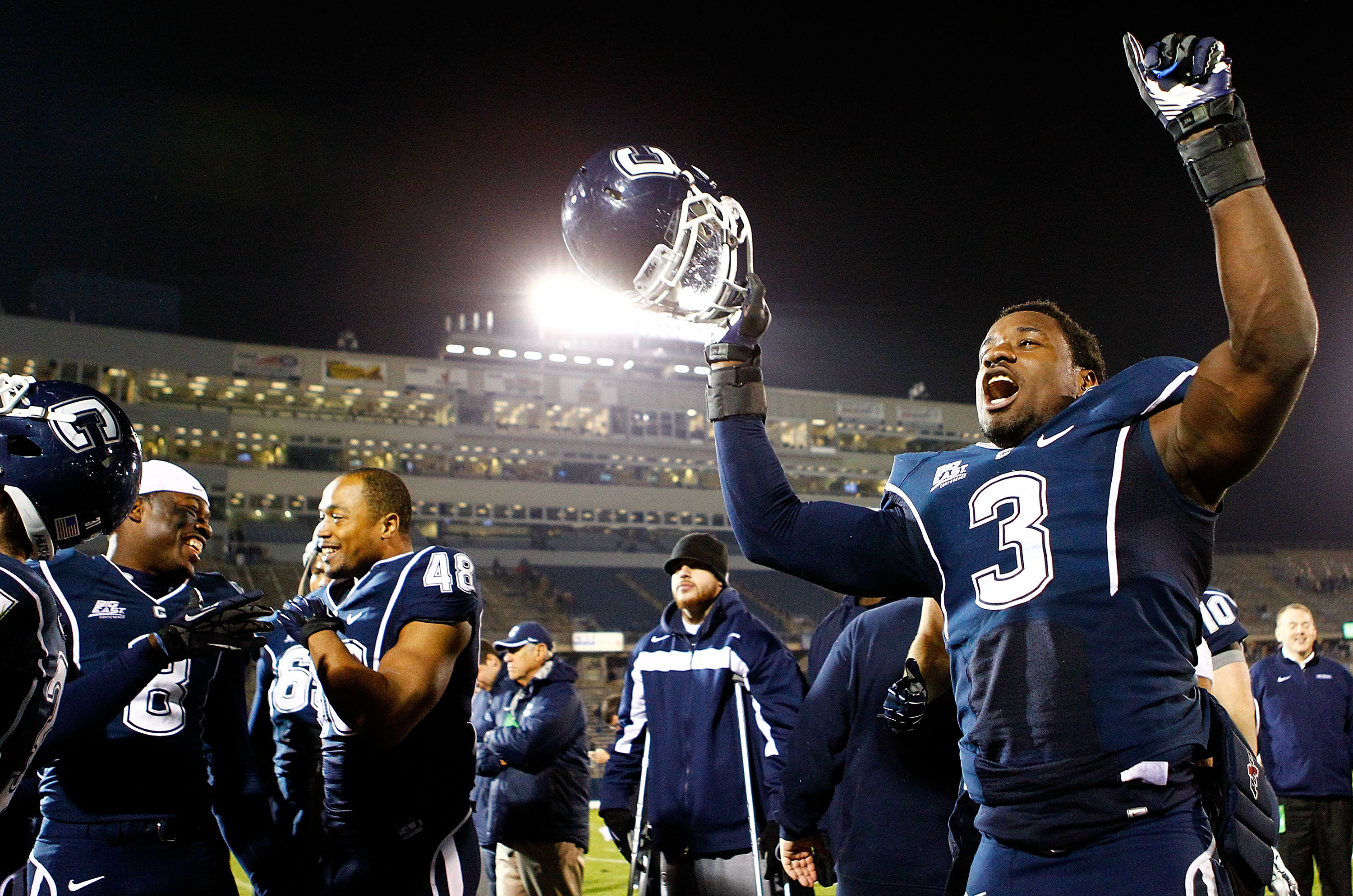 For a roster in need of new blood, McKenzie did well to trade down, get extra picks and grab 10 candidates to throw into the mix. Even if half contribute in 2013, it's likely a good draft. And several, such as Watson, Wilson and Murray could have significant upsides as players with first-round talent.
But after three days of selections, pencil in UConn linebacker Moore as perhaps the most solid pick of McKenzie's second draft class in Oakland. It's possible he could work his way into the starting lineup for Game 1.
Moore, a 6-foot, 245-pounder who played for Raiders head coach Dennis Allen at the Senior Bowl, was a top producer for the Huskies and had eight sacks and 15½ tackles for loss this past season. In 41 college games he had 16 sacks, four interceptions and four forced fumbles.
After being taken by the Raiders with the 66th overall pick – as the 11th linebacker chosen -- he said Oakland is getting "the best linebacker in the draft" and wants to prove wrong all the teams that passed on him.
"The Raiders are getting a pissed-off linebacker," he told Vic Tafur of the San Francisco Chronicle. "No one will outwork me."
Said Allen: "He's the type of guy we want to bring into our locker room."
When McKenzie took over the Raiders early in 2012, he said he wanted to bring in hard-working, good-character football players. With Moore, it appears that's what he has.
"The thing with me is I was a guy that was overlooked and you know, I had to work my tail off each and every way in everything that I have to this day," Moore told reporters. "Everything I do, I do with juice. I was glad (the Raiders) picked me up because I know that was the right fit."