Joe Montana will always be remembered for some of the greatest comebacks in San Francisco 49ers history.
Montana participated in another 49ers comeback on Monday. He came back to 49ers headquarters in Santa Clara, though only to tape a charity video and watch a little 49ers preseason practice.
Joe Cool taped a video segment for the 49ers Foundation, a non-profit benefiting under-served youth populations. After the taping, Joe hit the field to watch this generation of Niners practice.
Montana only got to watch the defensive squad practice, as the offensive players were all in meetings.
Catch Up with Kyle Williams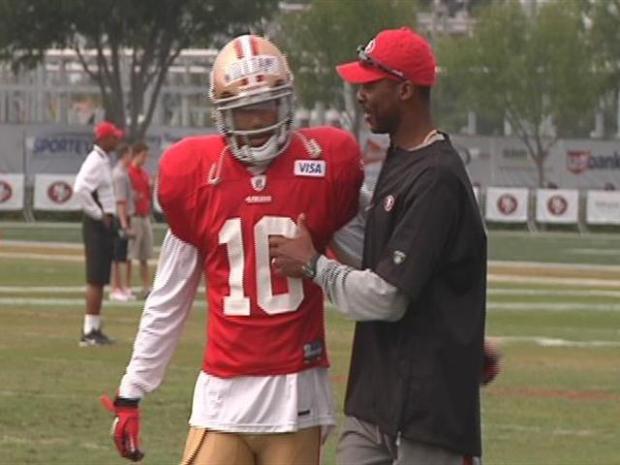 That might have been a good thing. If Joe can still throw the Sprint Right Option to the back corner of an end zone, the 49ers would have another quarterback controversy on their hands.
Coach Singletary, who played against Montana many times, spoke to Joe briefly and generally welcomes back 49ers legends. "I'd love for any of the guys who've been here before -- Joe Montana, Roger Craig, Ronnie Lott -- all those guys to come around," Singletary told Comcast Sportsnet Bay Area. "I hope they know they're welcome here because they mean something to this organization."
Fair warning, coach -- things might get a wild and little crazy if you invite Charles Haley back.
Alex Smith Takes Control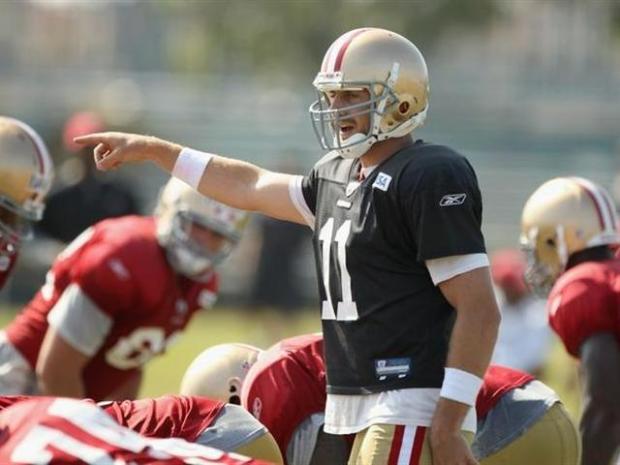 Joe Kukura is a freelance writer who hopes the 49ers Foundation commercial comes out better than the Joe Montana Hanes underwear commercial.