Steven Holcomb and his four-man bobsled team took home the gold medal Saturday evening, the first U.S. team to do so in 62 years.
The team was a favorite coming into the Vancouver games after bringing home the Gold from the 2009 World Championships in Lake Placid, N.Y.
Holcomb faced fierce competition from silver medal winner Andre Lange of Germany, the event's two-time defending Olympic champion and gold medal winner in the two-man race earlier this week.
Earlier in the night, speed skaters Chad Hedrick, Brian Hansen and Jonathan Kuck won a silver medal in the men's team pursuit event, losing to the favorites from Canada.
The team's win continues the U.S. domination on the speed-skating ice. Skaters Shani Davis and Apolo Anton Ohno have racked up the hardware for the Americans in the 2010 Games; Ohno anchored the U.S. relay team Friday night to bring home the bronze and win his eighth Winter Olympics medal, a record in the Winter Olympics.
The U.S. skaters in the women's team pursuit competition placed fourth.
Bode Miller ended his time at the Olympics with a disappointing run in the slalom on Saturday morning - he missed a gate in the first eight seconds, disqualifying himself from the race.
If Miller had medaled in the event, he would have become the first man to win four medals in Alpine racing at the same Olympics -- earlier this week he became one of five men to win three Alpine medals at a games.
Team U.S.A.finished Finland off Friday to advance to Sunday's gold medal game in men's hockey, setting up a rematch of epic proportions against powerhouse Canada, which defeated Slovakia in the semifinals.
The Canadians are seeking redemption for their loss last week to the U.S. in pool play, a 5-3 match that saw the Americans dominate the ice and take home the first American win against Canada in Olympic hockey since 1960.
Canada was expected to dominate in Olympic play and has home court advantage on its side -- but the U.S. is riding a wave of momentum, floating into the finals with the number one tournament seed after a one-sided win against Finland, 6-1.
The U.S. has not won a men's hockey gold since 1980, when the "Miracle" team beat heavy favorites Russia in medal play.
The Canadian women beat their American competitors Thursday evening to win the women's gold medal game, besting the U.S. 2-0.
The men will face off at 3 p.m. Eastern time Sunday afternoon.
The U.S. is still leading the medal count, holding a record haul for Team U.S.A. with a stunning 36 triumphs.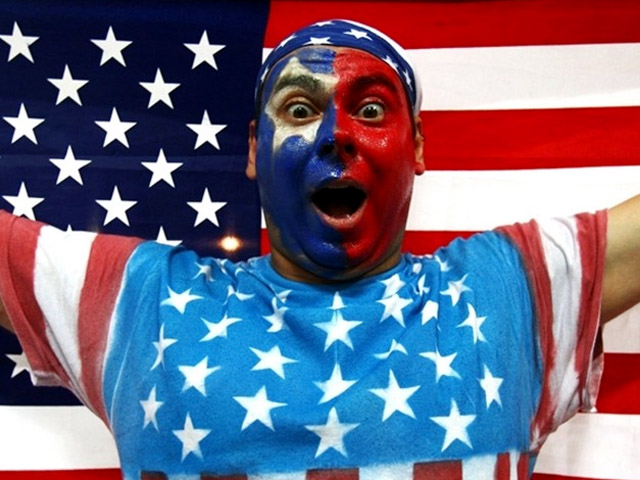 Don't miss the last of The Vancouver Winter Games!
Get more of our complete coverage
Relive the 6-1 game between the US and Finland.