In just nine games with the Raiders in 2015, linebacker/pass rusher Aldon Smith was inconsistent.
After a slow start – he was in on just five tackles in his first three games, without a sack – No. 99 began to build momentum. He had a sack and six tackles in Week 4 and two sacks and six tackles combined in games against the Steelers and Vikings in early November.
After missing training camp, the former 49er was starting to come on and flashing a glimpse of the talent he showed over his first three seasons in San Francisco when he had 42 sacks in his first 43 games.
But then Smith was suspended for a year by the NFL, banned for violating the league's substance-abuse policy after an arrest in August when he was charged with driving under the influence, which was his third such arrest according to multiple reports.
Now as the Raiders head toward free-agent season, Smith is one of several potential unrestricted free agents on the Oakland roster along with other key performers such as left tackle Donald Penn, defensive end Justin Tuck, punter Marquette King, receivers Andre Holmes and Rod Streater and versatile offensive lineman Khalif Barnes.
The one difference with Smith, however, is that his status with the team won't be determined until November of 2016. Smith won't be allowed by the NFL to re-sign with the Raiders – or any other team – until his year-long suspension is over. Plus, he can't participate in any Raiders activities this offseason. He can apply to the NFL for reinstatement in September.
But in the brief time he was a Raider, the team liked what Smith provided. With Khalil Mack on one side and Smith on the other, the Raiders gave opposing offenses plenty to worry about in terms of protecting the quarterback.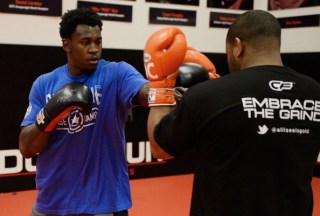 49er Gets in Ring With UFC Heavyweight
As general manager Reggie McKenzie said of Smith before his suspension, "He causes a lot of disruption."
Raiders fans won't know if McKenzie is open to re-signing Smith when he's eligible, but the indications are that he is. If Smith stays trouble-free, it seems the Raiders – who have plenty of salary-cap flexibility – would be likely to bring Smith on board again. That could give the Raiders a late-season defensive boost in 2016 in what they hope is a push toward their first playoff berth since 2002.
After all, the Raiders put out this statement in November on the day Smith was suspended: "Aldon has been a positive addition to the Raiders. He remains prominently in our long-term plans and we will continue to support this member of our family as he gets the help that he needs."
His teammates, too, were supportive. Tweeted quarterback Derek Carr: "Much love to my dude @AldonSmith! Can't wait to get you back! You know we are all here for you! #Family #RaiderNation."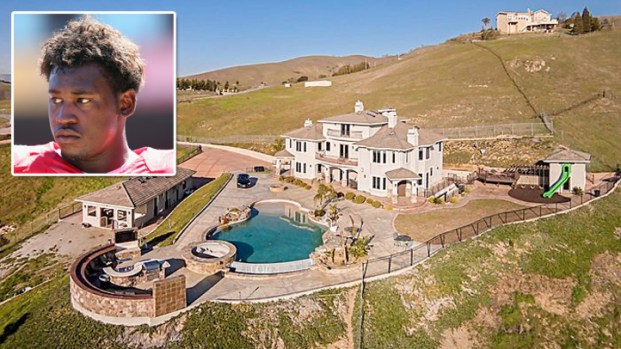 49ers' Aldon Smith's San Jose Home For Sale