The family of the Giants fan who was attacked in Los Angeles last week spoke out for the first time Tuesday and said they do not blame Dodger fans for the attack on their loved one Bryan Stow. Stow's family said that the people of Los Angeles have been very caring through this ordeal.
Stow remains in critical condition in a coma five days after he was attacked in the parking lot at Dodger Stadium after Thursday's season opener. His doctors said he shows signs of brain damage.
"We would like to use this as a rallying cry to stop unecessary violence in our greatest past-time and all other sports," said cousin John Stow. "This would be one of the greatest gifts you could give to us."
Bryan Stow, a 42-year-old paramedic from Santa Cruz, is a huge baseball fan and had been looking forward to the game in LA for months, according to his family. His cousin, his mother and father, and two sisters attended a news conference outside the hospital Tuesday.
John Stow said the game should have been the ideal start to another baseball season. John said his wife received a text message from his cousin during the game. "He basically said he was scared inside the stadium," said John Stow.
Stow's doctors said he is showing signs of "brain injury and dysfunction." A Los Angeles County-USC Medical Center neurosurgeon said he suffered a severe skull fracture and bad bruising to his frontal lobe. The doctors said even the best case has Stow facing a very long recovery process.
The reward in the case now totals $100,000. The Los Angeles City Council approved $50,000, the Los Angeles County Board of Supervisors unanimously approved $10,000 along with $25,000 from the Dodgers another $10,000 reward offered by the Giants and $5,000 from Stow's employer, American Medical Response..
Police released composite sketches of the two suspects, who were wearing Dodgers gear.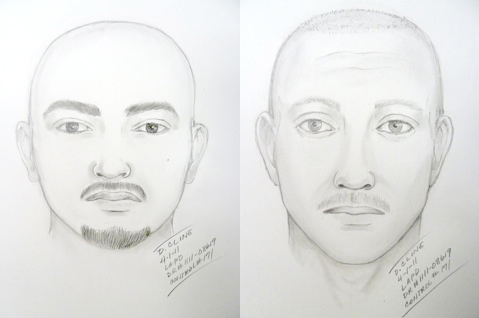 A Bay Area restaurant owner is contributing 30-percent of his sales Tuesday to a fund for the Stow family. You can have a tasty lunch or dinner at any Pizza My Heart and part of your money will go to help the family.
The Giants announced it will dedicate Monday's game against the Dodgers to Stow and will have 100 of his fellow paramedics at the stadium collecting donations. The Giants were the first to start the giving- saying they would donate $10,000 to the cause.
Published at 9:11 AM PDT on Apr 5, 2011 | Updated at 4:09 PM PDT on Jun 8, 2011