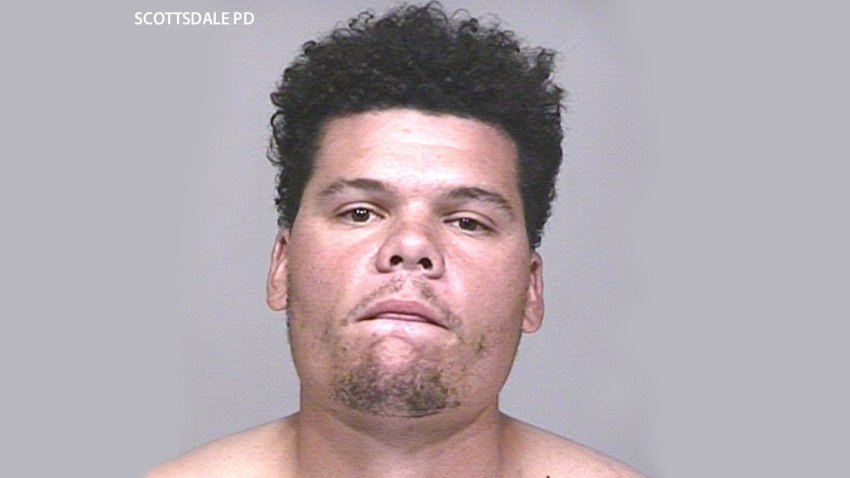 UPDATE:
The A's have released a statement:
We were disappointed to learn of the allegations. We take this situation and ongoing investigation seriously. We are gathering information from the proper authorities and do not have further comment at this time.
--
A's catcher Bruce Maxwell was arrested Saturday night on charges of aggravated assault with a deadly weapon and disorderly conduct.
TMZ Sports initially reported the story, and NBC News' Kurt Chirbas tweeted a statement from the Scottsdale (Ariz.) Police Department that confirmed the arrest. A food delivery person alleged that Maxwell pointed a gun at her.
The statement said Maxwell was being held in custody pending his initial appearance before a judge.
Maxwell, 26, made national news in September when he became the first Major League Baseball player to kneel during the national anthem as a sign of protest against racial injustice.
Earlier this week, Maxwell was again in the news after he told TMZ Sports that he and two others were denied service at a restaurant in his hometown of Huntsville, Ala., by a server who supported President Trump and did not agree with Maxwell's decision to kneel.
That allegation later was denied by both the server and a manager at the restaurant, who told Fox News that there was an incident involving an expired I.D. belonging to someone in Maxwell's party that day, but that it had nothing to do with Maxwell kneeling for the anthem.
Maxwell's decision to kneel drew intense reaction from fans, both those who applauded his decision and those who criticized him for it. In an interview with NBC Sports California in September, Maxwell's father claimed death threats were sent to Maxwell via social media that were geared toward his father, an Army veteran who has backed his son's decision to kneel during the anthem.
Copyright CSNBY - CSN BAY