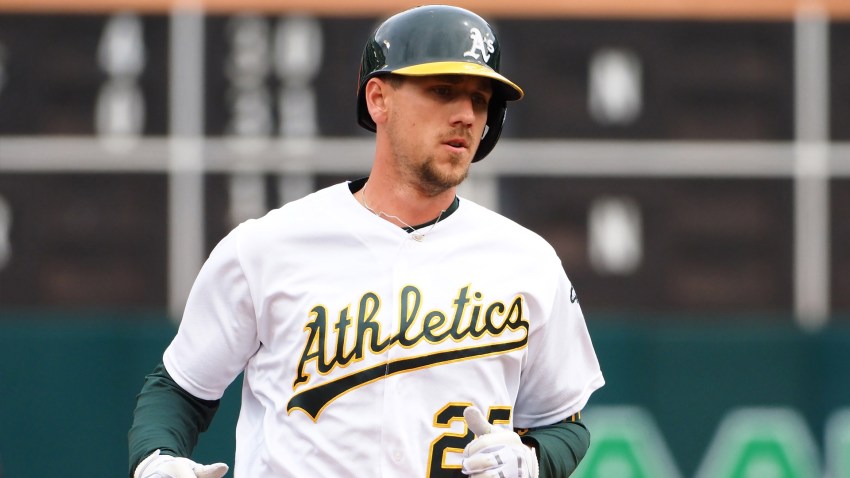 There were a lot of runs during the A's 10-1 loss to the Blue Jays on Saturday, just not for the A's.
The running took place by a couple of fans who thought it would be a good idea to interrupt the game by taking a stroll across the field.
It wasn't.
In the middle of the game, a fan was doing his best attempt to run on the field -- because, unfortunately, that's how people prank these days. It did not go well when he tried to escape:
What is you doing boo boo? 🤔 pic.twitter.com/RkJAQY0EVq— A's on NBCS (@NBCSAthletics) April 20, 2019
He was near right fielder Stephen Piscotty who talked about the weird event after the game.
"I just saw him out of the corner of my eye," Piscotty told NBC Sports California. "He was going up towards my head, probably trying to get my hat, just bailed out."
[RELATED: Fans apprehended by security and umpires]
This was new territory for Piscotty.

"That's the first time that's happened to me. I mean, I've seen them on the field but I've never seen them charge a player. That's crossing the line quite a bit. It happened so fast, I was trying to figure out what was going on. He was clearly intoxicated or high or something. He was in a weird place."
Copyright CSNBY - CSN BAY