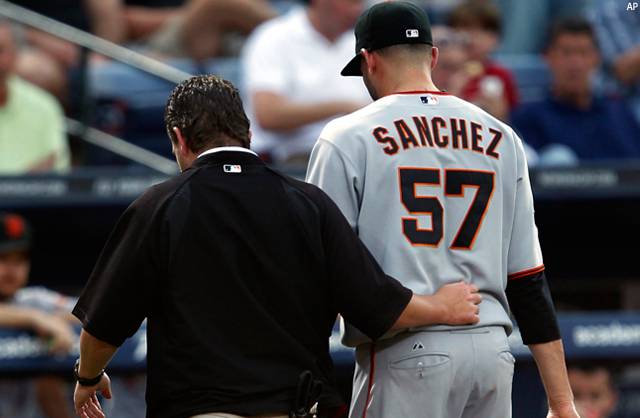 Rookie Randall Delgado allowed no hits through six innings in his second big-league start, and the Atlanta Braves pulled out another last at-bat win on Martin Prado's two-out single in the 11th Tuesday night.
Delgado was the star early on, allowing his lone hit on Cody Ross' leadoff homer in the seventh. Prado came through at the end, driving in Brooks Conrad from third with an opposite-field single to right off Javier Lopez (5-2).
Arodys Vizcaino (1-0) picked up his first big league win with two scoreless innings. The Braves won for the second straight night in their final at-bat and lead the NL with 22 of those victories.