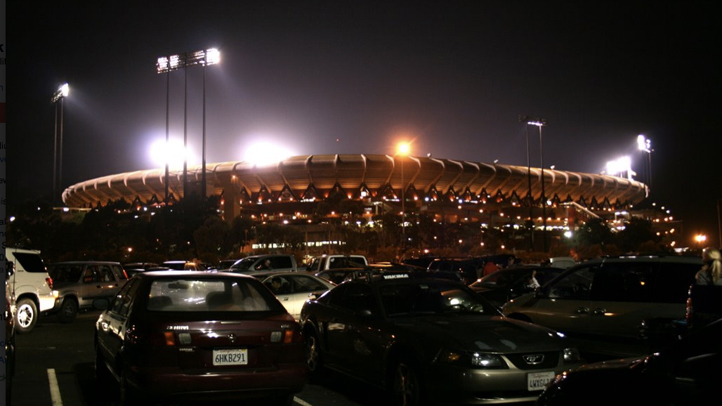 Cops are investigating claims by a 66-year old South Bay man who says that he was attacked by several men at Monday night's eventful San Francisco 49ers football game.

Manuel Austin of Los Gatos says that he suffered three broken teeth, a concussion, and a black eye after the alleged attack, according to the San Francisco Chronicle. His injuries required stiches.

The alleged brawl occurred in the parking lot before the game, the newspaper reported. One of Austin's alleged attackers was kicked out of the game before it began, but that same man claims that Austin is the aggressor, the newspaper said.

The second man, Mark Bollock of Mendocino County, is a 30-year season ticket holder, and says that Austin told him to sit down before the game began. When he refused, Austin became violent, Bollock says.

Both men say the other man was the cause of the violence, which involved several other people including Bollock's son. Bollock was ejected and cited for violence, he says, because he's six foot four.

Candlestick has been no stranger to violence this year, with a shooting and several beatings marring the preseason matchup between the Oakland Raiders and the 49ers in August.
Copyright FREEL - NBC Local Media