The first official race of the ‪Louis Vuitton Cup semifinals was held on a beautiful San Francisco Bay Tuesday as team Artemis Racing took on team Luna Rossa Challenge.
Luna Rossa crossed the finish line first and took an early lead in the best of seven Louis Vuitton Cup series.
Artemis won the start and led by 29 seconds at the first mark rounding, but Luna Rossa proved faster downwind. The Italian AC72 consistently averaged 2-4 knots more boatspeed on the downwind legs, which allowed it to sail lower and faster.
The winner of the semis advances to face Emirates Team New Zealand in the Louis Vuitton Cup finals starting Aug. 17. The winner of that series faces defending champion Oracle Team USA in the 34th America's Cup beginning Sept. 7.
Tuesday's competition was the first race since a capsizing claimed the life of one of the Sweden-based Artemis sailing team earlier this year. Artemis Racing missed several preliminary races in the Louis Vuitton Cup after losing crewmember Andrew "Bart" Simpson, who died after the team's boat capsized during a May 9 practice run out on the Bay.
The capsizing also destroyed the team's first 72-foot yacht. The yaught the team will be using Tuesday is a brand new vessel.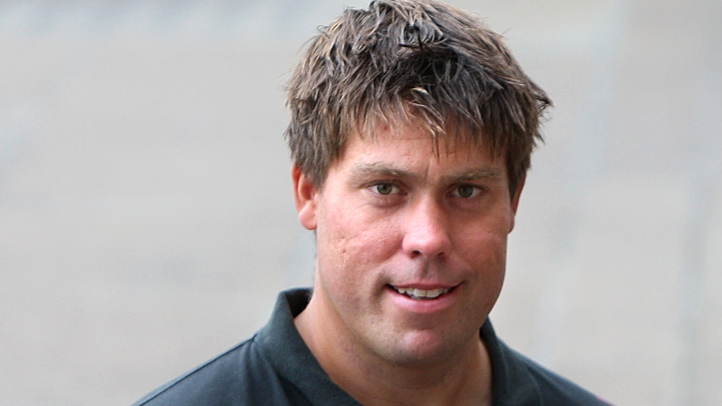 Artemis skipper Iain Percy said last week that that his team will likely not be in top form since they have only begun to train on their new boat.
"To say that we're ready to go would absolutely not be the case," Percy said in a released statement. "Our competitors launched their boat nine months ago. We launched our boat nine days ago."
Defending champion ORACLE TEAM USA will compete with challengers Artemis Racing (Sweden), Emirates Team New Zealand and Luna Rossa Challenge 2013 (Italy) for the oldest trophy in international sport next month.
Below is the breakdown of upcoming competition:
Emirates Team New Zealand will face the winner of the best-of-seven semifinals between the Swedish and Italian teams.
NBC Bay Area will broadcast all the events surrounding the Summer of Racing.
The televised racing schedule is as follows:
LVC Semi Race 1 (KNTV)
Tue. 8/6; 1 – 2:30 p.m.
LVC Semi Race 2 (KNTV)
Wed. 8/7; 1 – 2:30 p.m.
LVC Semi Race 3 (KNTV)
Fri. 8/9; 1 – 2:30 p.m.
LVC Semi Race 4 (COZI-TV)
Sat. 8/10; 1 – 2:30 p.m.
LVC Semi Race 5* (KNTV)
Mon. 8/12; 1 – 2:30 p.m.
LVC Semi Race 6* (KNTV)
Tue. 8/13; 1 – 2:30 p.m.
LVC Semi Race 7* (KNTV)
Thur. 8/15; 1 – 2:30 p.m.
LVC Finals Races 1 & 2 (COZI-TV)
Sat. 8/17; 1 – 3 p.m.
In addition, an America's Cup Discovered Magazine Show will air every Sunday through 8/25 at 6:30 – 7 p.m. on KNTV.
A summer concert series will also take place in an outdoor arena at America's Cup Park at Piers 27/29 featuring several popular artists. The America's Cup Village will also be open on race days at Marina Green presenting educational, interactive, and entertainment features as well as food and drinks and official America's Cup and team apparel available for purchase. Entry is free.
The America's Cup Concert Series schedule is as follows:
Cheech & Chong with WAR – Sat. 8/10
Train – Sun. 8/11
The Jonas Brothers – Tue. 8/13
Steely Dan – Sat. 8/17
Heart – Wed. 8/28
Jazon Mraz – Sun. 9/1
Sammy Hagar – Sat. 9/7
Fall Out Boy with Panic! At The Disco – Sat. 9/21
The Lumineers with Dr. Dog and Nathaniel Rateliff – Wed. 9/25
The Avett Brothers with Nicholas David – Sat. 10/12