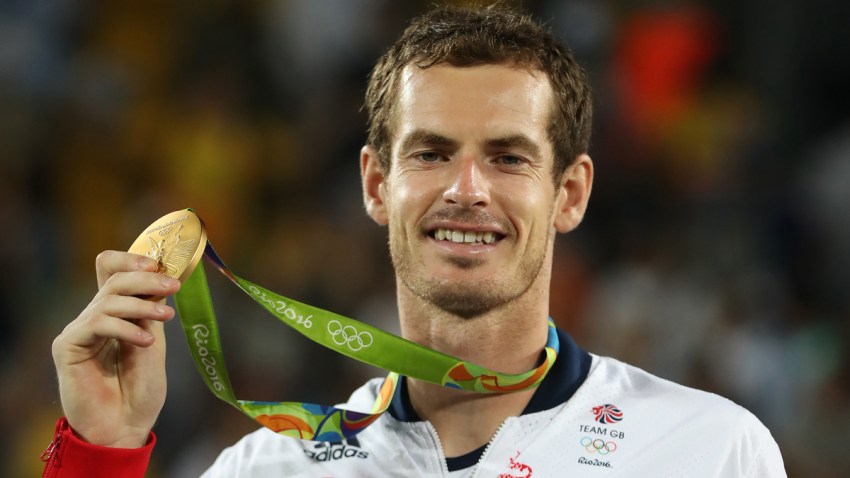 Andy Murray became the first Olympian to win two gold medals in singles tennis, and also won the hearts of people for the way he deflected a reporter's mistaken characterization of the achievement.
In an interview following Murray's second consecutive Olympic singles gold medal performance for Great Britain, BBC reporter John Inverdale incorrectly noted that Murray was the first person ever to win two tennis gold medals.
"I think Venus and Serena have about four each," Murray corrected, referring to the Williams sisters. "But haven't defended the singles title."
Murray won support on social media for the verbal volley.
"Harry Potter" author J.K. Rowling praised him for reminding the reporter that "women are people, too."
The Williams sisters won doubles gold in 2000, 2008 and 2012. Venus Williams won the singles gold medal in Sydney in 2000 and Serena Williams took top honors in London in 2012.
In Rio Venus Williams won the silver medal in mixed doubles with Rajeev Ram. Serena Williams, the defending Olympic singles champion, was eliminated in an upset in the third round of the 2016 Olympics.
London Mayor Sadiq Kahn made the same mistake on Twitter in congratulating Murray on his win, the Evening Standard reported. He later deleted the tweet.
Defending his singles title was no easy feat, Murray said.
"I had to fight unbelievably hard tonight," the tennis star told the BBC of his nearly four-hour match against Argentina's Juan Martin Del Potro.