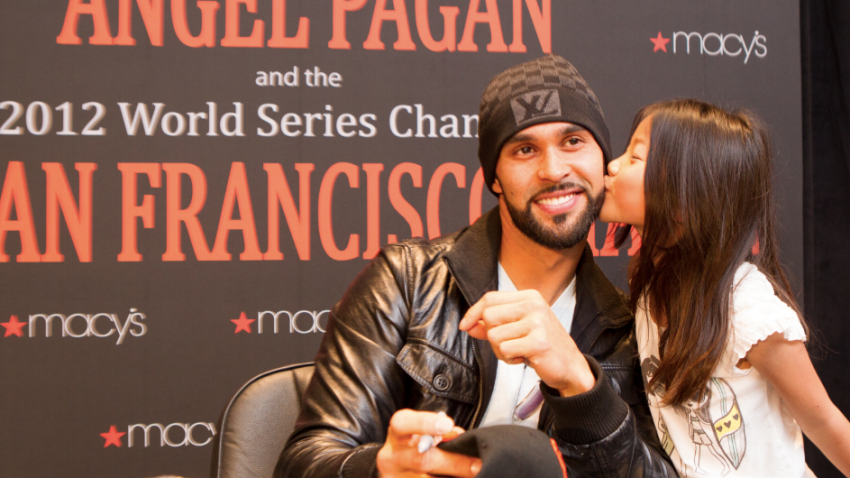 San Francisco Giants outfielder Angel Pagan spent Saturday at the Macy's Union Square men's store in San Francisco greeting fans and signing merchandise.
The World Series champion signed merchandise for the first 250 people who purchase $25 or more of official Major League Baseball merchandise at Macy's.
The signing was on the main floor at the store, located at 120 Stockton St.
Pagan's visit was arranged after the Giants clinched the championship title last Sunday after sweeping the Detroit Tigers in four games.
Earlier in the week Pagan helped Taco Bell give away free tacos. The fast food restaurant was mobbed when news that he would be there spread through social networks.
Pagan is a free agent and proving to be very popular with Giant fans.
HardballTalk.com listed Pagan in the top 50 MLB free agents available in baseball.
Angel Pagan (OF Giants -- Age 31): The Mets were considering non-tendering Pagan a year ago before trading him to the Giants. Now he may well be in line for a three-year deal after hitting .288/.338/.440 with 29 steals in 605 at-bats as the center fielder and leadoff hitter for the world champions. The Giants figure to have the big edge in re-signing him, though given the depth in center field available this winter, they could always move on if he asks for too much. $21 million-$24 million for three years might work.