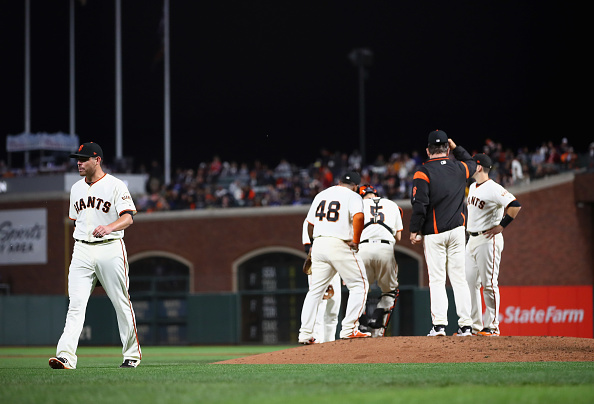 SAN FRANCISCO — Before the first game of this series, Bruce Bochy called the weekend's losses in Chicago the worst back-to-back performances of the season. On Tuesday and Wednesday, the Giants tried to give those White Sox games a run for their money.
A night after a sluggish loss to Clayton Kershaw, the Giants had moments that were downright embarrassing. They lost 4-1, mustering just five singles against struggling trade-deadline addition Yu Darvish and two relievers.
With 14 games remaining, the Giants have the worst record in Major League Baseball.