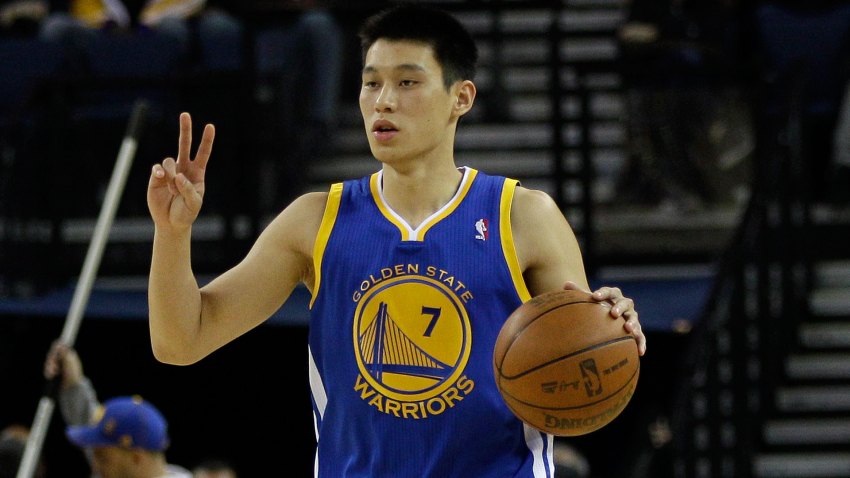 When the Warriors face the Nets on Thursday night in Brooklyn, Jeremy Lin will go head-to-head against Steph Curry.
On Thursday morning, Lin was asked about going against the back-to-back MVP.
"He's extremely talented and watching him and learning from him and playing against him -- it's an awesome opportunity for me," Lin told reporters after shootaround. "I haven't been in a starting position role in a while, so for me, it's a good chance to be able to do that.
"And also, me and him have known each other for a little bit, so it's fun to against your friend -- whether it's him or any other former teammates."
Lin appeared in 29 games for the Warriors during the 2010-11 season, averaging 2.6 points and 1.4 assists over 9.8 minutes per contest.
He was waived in December 2011 after the lockout came to an end.
Is there any extra emotion for Lin when he faces the Warriors?
"At this point, not really," Lin answered. "It's been so far removed. The first couple times maybe it was a little more emotional, especially at Oracle with all my friends and family. And getting cut -- that may have affected me the first year -- two years -- that I was back.
"But now not really to be honest."
Lin averaged 16.3 points, 6.8 assists, 4.3 rebounds and 1.8 steals through the Nets' first four games this year, but sustained a hamstring injury in Game No. 5.
He missed the next 17 games, returned against Houston on Dec. 12, sat out Brooklyn's game against the Lakers on Dec. 14, and averaged 15.0 points and 3.7 assists the last three games.
Copyright CSNBY - CSN BAY