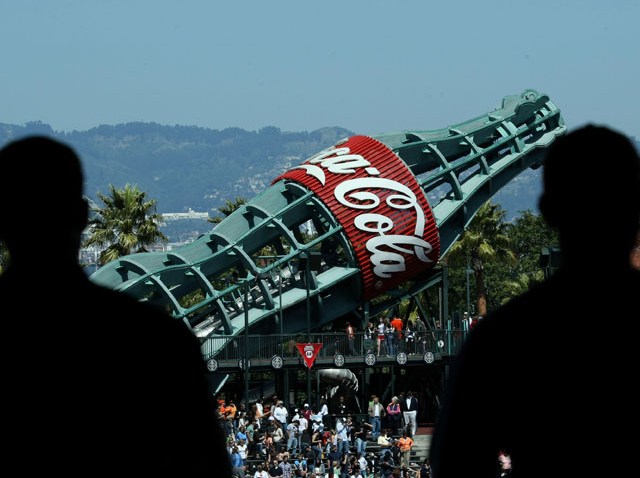 They might have to dodge some rain drops, but members of the San Francisco Giants 2000 team will be on the field Sunday for a 10 year reunion.
The NL West champs will savor that victory as the team marks 10 years of the new ballpark. The jewel by the Bay opened in April 2000. Many fans and players marvel that it has been ten years.
The party took on a serious note when one of the team's former players came clean about steroids.

Giants outfielder Marvin Benard admitted to the San Francisco Chronicle and the Associated Press he used steroids during the team's 2002 World Series season.

He said he did it to deal with a left knee injury. He spent all nine of his major league seasons with the Giants, retiring after the 2003 campaign.

Benard was mentioned in the Mitchell Report released in December 2007 and soon after told his now 14-year-old son, Isaac, he had taken performance-enhancing drugs. He called that the toughest part of this process.
A long rain delay meant for a lot of standing around time Sunday for the players and the fans.
Benard took some of the headline power away from the day which also promised a reunion of former bad boys Barry Bonds and Jeff Kent. The once no-so-friendly duo came out to the ball park for the reunion. Both were chipper during pre-game interviews.

Here's the list of veterans on hand Sunday:
Rich Aurilia
Barry Bonds
Felipe Crespo
Bobby Estalella
Aaron Fultz
Mark Gardner
Jeff Kent
Ramon Martinez
Robb Nen
Armando Rios
J.T. Snow
Many of the players arrived a little early and were in the dugout for Saturday night's game including Snow, Bernard, Burks, Mueller and Estes.

Sunday won't be the first for Bonds or Kent. Since Bonds' departure in 2007, he has been back for a previous decade celebration and to recognize the death of Giant's owner Sue Burns. As for Kent, he made many appearance in a Dodger uniform. The team also recognized him during a pre-game ceremony last year. Sunday will be a first for the two to appear together.

As of 3:30 p.m., the game was still under a rain delay and was not canceled. This is the only time the Braves are in town, which gives extra motivation to get the game in the books.