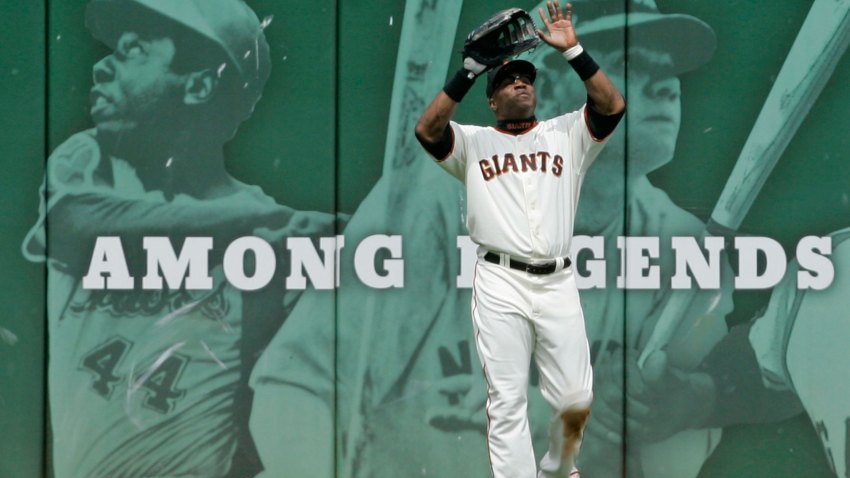 SAN FRANCISCO -- When Barry Bonds returned to the organization this spring, the Giants signaled that it would kick off a series of events celebrating the slugger. The first one will take place July 8.
The team announced Wednesday that Bonds will get a plaque on AT&T Park's Wall of Fame that day. The ceremony will take place at 3:30 p.m. before a game against the Marlins. Bonds was Miami's hitting coach last season.
Bonds currently serves as a special advisor to CEO Larry Baer. He has been a regular at the ballpark and he is expected to visit minor league affiliates at some point.
Bonds, a Bay Area native, signed with the Giants in 1993. Over 15 seasons in San Francisco, he hit 586 homers.
Per the Giants, their Wall of Fame serves "as a living tribute to the organization's greatest players. It recognizes retired players whose records stand highest among their teammates on the basis of longevity and achievements."
To be honored, a player must spend nine seasons with the Giants or five seasons with at least one All-Star selection. Bonds will be the 49th player to get the honor.
Copyright CSNBY - CSN BAY