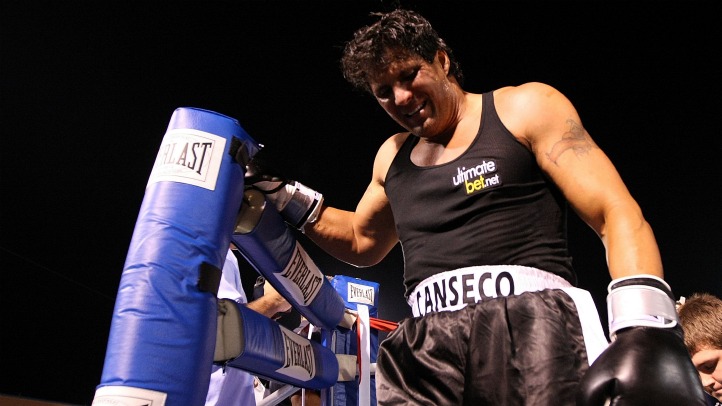 Former Oakland Athletics outfielder Jose Canseco is in hot water this morning after allegedly trying to pull one over on a celebrity boxing promoter.
Damon Feldman filed suit on Friday, saying Canseco was supposed to fight in a bout in Hollywood, Fla., on March 26, but sent his twin brother instead.
Canseco apparently thought no one would notice, and they didn't until Ozzie took off his shirt. Turns out the twin brothers don't have the same tattoos.
Ozzie was not allowed to fight.
Jose has not commented on the new lawsuit -- rare for the outspoken star who regularly pulls down media focus on himself.