He won the hearts of San Francisco five months ago, when the city morphed into Gotham City to lift the spirits of a 5-year-old battling leukemia.

And Batkid still evoked strong emotions when he took the mound at the Giants home opener at AT&T Park on Tuesday against the Arizona Diamondbacks.

The tiny superhero, aka Miles Scott of Siskyou County, threw the first pitch at the game, where the Giants were victorious, 7-3. An especially poignant image was when the little boy dressed all in black held hands with pitcher Matt Cain on the field.
Some took to social media to criticize all the attention Miles - who is remission from his cancer - is still getting. The city of San Francisco and 12,000 volunteers pitched in on Nov. 15 to make the boy's dream come true: Allowing him to be his favorite superhero for the day. But some believe that the boy's 15 minutes is up.
On NBC Bay Area's Facebook page, some posters were critical of all the attention he was getting. "There are plenty of other kids out there that could use support or even a couple hours of fun," one person wrote.

But it's also safe to say that Miles has become a symbol of hope for many, especially those in the cancer community, who see that the boy battled his disease.

"Omg!," a poster named Dana Hernandez wrote. "This was so cool! It gave me the chills."
And in a Wednesday morning interview on NBC Bay Area, Giants commentator Mike Krukow called the "blanket of love that everyone" threw Batkid's way, was just "amazing."
"It was the start of a perfect day,"Krukow said during his weekly segment "Kruk on Skype." "And Batkid had a lot to do with it."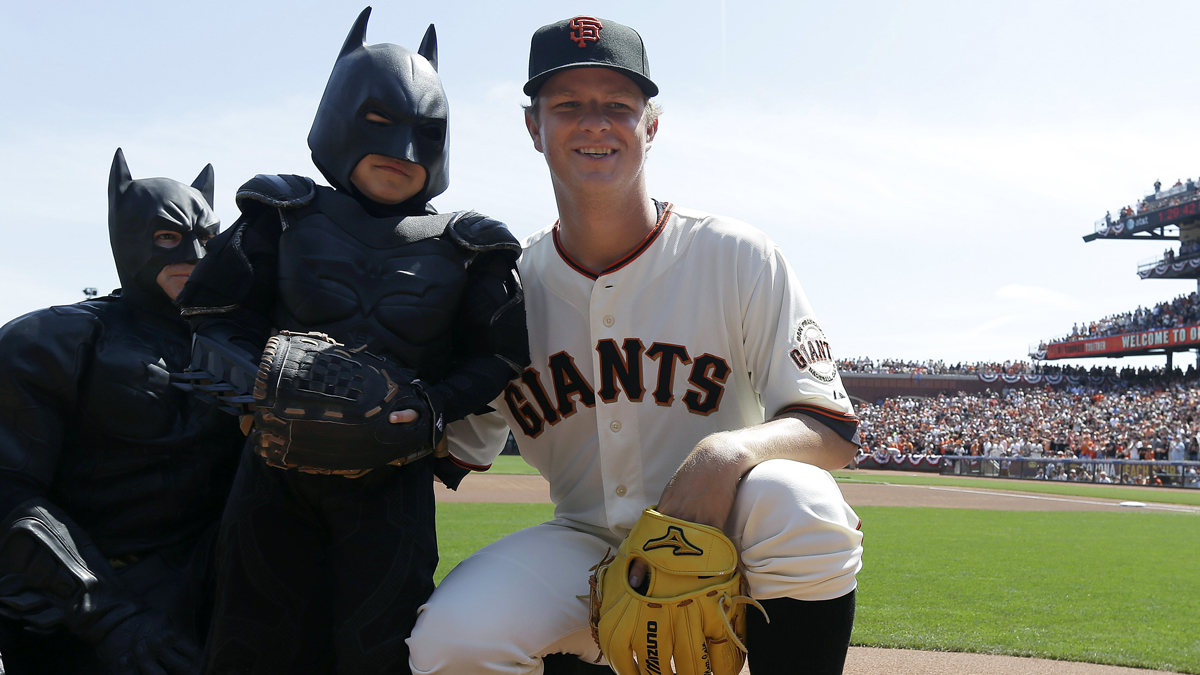 Miles Scott, left, dressed as Batkid, throws the ceremonial first pitch next to Batman before an opening day baseball game between the San Francisco Giants and the Arizona Diamondbacks in San Francisco, Tuesday, April 8, 2014. (AP Photo/Eric Risberg, Pool).