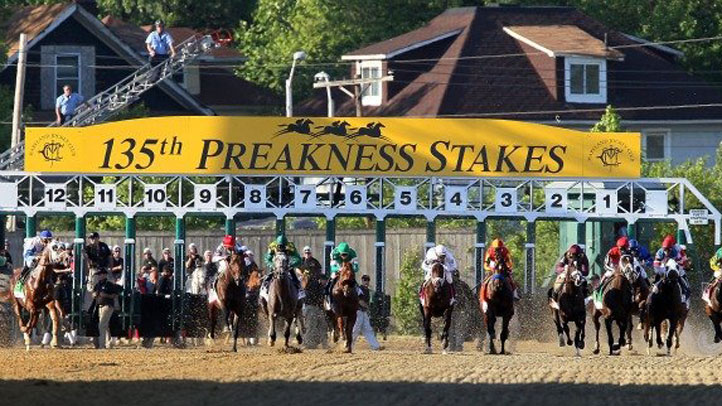 When the Preakness Stakes starts on Saturday, a horse with bay area ties is expected to be at the starting line.
Sway Away started his career at the Alameda County Fair. His trainer, Jeff Bonde, calls Pleasanton home, according to the San Francisco Chronicle.
The Chronicle says Bonde wanted to enter Sway Away in the Kentucky Derby, but he was 21st on the graded-stakes earnings list and all the horses before him were entered.
If pedigree is anything to go by, Sway Away has a good shot at winning. His sire, Afleet Alex, was almost a Triple Crown winner in 2005. He won the Preakness and Belmont Stakes, but finished third in the Kentucky Derby.
Odds on Sway Away are 15 to 1. Kentucky Derby winner Animal Kingdom is the favorite with 2 to 1 odds.
You can see the Preakness Stakes Saturday on NBC Bay Area. The race is expected to start around 3:19 p.m. Our coverage starts around 1:30 p.m.